100 Merry Christmas Wishes, Messages & Quotes
Christmas… Gathering. Giving. Glorious! Spread your Christmas cheer far and wide with texts, emails, or Christmas greeting cards. We gathered a curated list of Christmas wishes and quotes that lets you express your Christmas wishes with style to friends, relatives, neighbors, clients – all your people. Here are a few tips to elevate your greetings:
Christmas is a time to reconnect, and your greeting is a great holiday ambassador. A Christmas message can be the simple gesture that gets you back in touch.
As with every greeting card, your Christmas greeting is all about the person on the receiving end. Who would love a text or email? Hard copies clutter their space. Who treasures the traditional and the printed page they can hold in their hands? Christmas cards are their holiday décor! Your noticing is a gift of thoughtfulness.
Send your Merry Christmas wishes early in December so people can enjoy them all month long. The first Christmas greeting signals that the holiday season has begun!
Quick Navigation:
Season Greetings: 50 Christmas Wishes & Messages
Tis the season to be jolly and joyful! Spread the good cheer with Merry Christmas messages via printed cards, emails, texts, or all three. We've made a list you can check twice to find just the right words for the naughty and nice!
Merry Christmas, Alex! May the joy of the season linger in your heart all the New Year.
From our family to yours, have a wonderful season of celebrations! Merry Christmas from John, Rachael, and Kyle Washington
Peace and love to you at this holiday season and in all the seasons of the year to come. Merry Christmas, Cameron!
Tis the Season to be Jolly, so raise a glass and sing tra-la-lolly! Merry Christmas, Jake!
Wishing you Happy Holidays and a New Year that makes you smile every day, Melissa! -The Jackson Family, 2019
Peace… Joy… Love… Wishing you these and the Happiest of Holidays! -Merry Christmas from all The Johnson Family!
May your celebrations be marvelously Merry and beautifully Bright, Ambrose! -Happy Holidays from David & Ariel Shields!
Merry Christmas with Love from the DaLong Family! Sending all our best wishes for the coming New Year, Ken and Dana!Merry Christmas!
Peace and goodwill, love and great joy are our wishes for you, Carol!
We Wish You a Merry Christmas! And we love you so much, we're not singing it! Love from Mark, Amy, Chad, and Peter
Holidays are memory-making days. May this Christmas give you new ones to treasure, Jess!
We Wish You a Merry Christmas & a Happy New Year! Enjoy every minute, Shawn!
Wishing you Christmas blessings wrapped in love, tied up with joy!
Merry Christmas, Charles, Terri, Kayla, and Kayden!
It's beGINning to look a lot like Christmas! Cheers, Kelly!
Jingle all the way! Merry, Merry Christmas Day!
Mistletoe and holly, a season bright and jolly! Happy Christmas, LaMond Family!
Wishing you a Christmas blessing and a New Year full of hope! With love from the Chastain Family
Wishing you Happy Holidays filled with Peace, Love, and Joy! Christmas Greetings from the Hollingsworths!
We woof you a Merry Christmas and a Yappy New Year! -Love, Ben, Rachel, and Buddy
Merry Christmas from The Wilson Family! May Peace and Joy fill the coming year!
Wishing you a Merry Christmas, a day that fills your heart with joy, Camilla!
Joyful greetings from the Hardy family!
It's that time of year! May your merry celebrations be filled with love and laughter, Allison!
May this Christmas be filled with happiness in all that you do, and may this joy continue the whole year through! -Have a wonderful Christmas and a very happy New Year, Ric and Doris!
Happiness and Cheer! Christmas time is here! Greetings from the Markhams!
Wishing you all the joy a holiday can hold! A very Merry Christmas to you, David and Denise!
Wishing you and those around you a very Merry Christmas and a wonderful New Year. May the holidays bring you happy moments that become forever memories, Jackie!
Wishing you a Joyful, Blessed Christmas! With love from The Granger Family
The bounty of beauty that Christmas brings
Wakes us to beauty in the smallest things. A beautiful Christmas to you, Tonya, Jamal, and Donny!
Wishing you Happy Holidays, wishing you all that's merry and bright! Merry Christmas with love, Nat and Millie, from Kevin and Bella!
Merry Christmas! Merry day after day after day!
Merry Christmas! May your days be merry and bright, Steve! And warm.
All is calm. All is bright. Wishing you every Christmas delight! With love from Conner, Tasha, and Oscar.
Christmas wishes… wishes for joy and hope and lasting peace for you, Max. Merry Christmas!
Celebrate! Gather with gifts! Make memories galore! Happy Holidays, Matt and Sasha!
O Christmas Tree, we're sending thee to tell one and all… Merry Christmas! Love, The McKenny Family
Merry and bright. Silent night. Merry Christmas from Jack, Nora, Gigi, and Kyle!
JOY to the world! To one and all! To you! Merry Christmas from The Logans!
With warmest wishes for a wonderful holiday season filled with joy! Darcy & James Patterson, 2019
Wishing you a Merry Christmas and a Happy New Year!
With love from all the Carters – Zac, Karen, Lincoln, Sarah, and Melanie
Happy Holidays and Best Wishes from All of Us! The Callaghans, 2019
Wishing you the gift of moments to treasure! Merry Christmas, John!
Tis the season! 1. Survive. 2. Celebrate. 3. Repeat. Merry Christmas, Scott!
Warm, warmer, warmest holiday wishes! Merry Christmas, Grant and Ashley!
Br-r-r-ringing you Season's Greetings! Have a very, very Happy & Merry!
May your Merry be extraordinary! Christmas greetings, Todd and Jessica!
Cheers and a toast! Hope your holiday season is one you find pleasin'! Merry Christmas from Jack and Trish!
Enjoy every sweet tradition. Wishing you a Christmas that's good to the last crumb!
JOY to the world, the Lord has come. Christmas Blessings, Aston Family!
Don't get your tinsel in a tangle. Take a sec – get the holiday jingle back in your jangle! Merry Christmas, with love, from Phil and Haley!
Merry Musings: 50 Christmas Quotes
Just for you, we've collected fifty Christmas quotes from the distant corners of the worldwide web. Add a touch of tradition or a fresh new thought to your text, email, or card this Christmas!
Remember this December, that love weighs more than gold.
Gifts of time and love are surely the basic ingredients of a truly merry Christmas.
The world has grown weary through the years, but at Christmas, it is young.
Christmas is a season not only of rejoicing, but of reflection.
Unless we make Christmas an occasion to share our blessings, all the snow in Alaska won't make it 'white'.
I will honor Christmas in my heart, and try to keep it all the year.
Christmas is a time when everybody wants his past forgotten and his present remembered.
The best way to spread Christmas cheer is singing loud for all to hear.
It is Christmas in the heart that puts Christmas in the air.
Christmas is a tonic for our souls. It moves us to think of others rather than of ourselves. It directs our thoughts to giving.
Freshly cut Christmas trees smelling of stars and snow and pine resin – inhale deeply and fill your soul with wintry night.
At Christmas, tea is compulsory. Relatives are optional.
Christmas is like candy; it slowly melts in your mouth sweetening every taste bud, making you wish it could last forever."
The best of all gifts around any Christmas tree: the presence of a happy family all wrapped up in each other.
At Christmas, all roads lead home.
My idea of Christmas, whether old-fashioned or modern, is very simple: loving others.
Christmas is a season for kindling the fire for hospitality in the hall, the genial flame of charity in the heart.
A lovely thing about Christmas is that it's compulsory, like a thunderstorm, and we all go through it together.
The smell of pine needles, spruce and the smell of a Christmas tree – those to me, are the scents of the holidays.
For they traveled by night and they slept by day, for their guide was a beautiful wonderful star.
And suddenly there was with the angel a multitude of the heavenly host praising God, and saying, 'Glory to God in the highest, and on earth peace, good will toward men.'
Christmas Day in the company of children is one of the few occasions on which men become entirely alive.
Blessed is the season which engages the whole world in a conspiracy of love.
Christmas is not as much about opening our presents as opening our hearts.
From home to home, and heart to heart, from one place to another. The warmth and joy of Christmas, brings us closer to each other.
This is the month, and this the happy morn, wherein the Son of heaven's eternal King, of wedded Maid and Virgin Mother born, our great redemption from above did bring.
It is Christmas every time you let God love others through you… yes, it is Christmas every time you smile at your brother and offer him your hand.
Christmas is a time when you get homesick – even when you're home.
What is Christmas? It is tenderness for the past, courage for the present, hope for the future.
Christmas waves a magic wand over this world, and behold, everything is softer and more beautiful.
The Christmas spirit is a spirit of giving and forgiving.
Every gift which is given, even though it be small, is in reality great, if it is given with affection.
It's the most wonderful time of the year!
At Christmas, I am always struck by how the spirit of togetherness lies also at the heart of the Christmas story. A young mother and a dutiful father with their baby were joined by poor shepherds and visitors from afar. They came with their gifts to worship the Christ child.
Peace on earth will come to stay, when we live Christmas every day.
Christmas, my child, is love in action. Every time we love, every time we give, it's Christmas.
One of the most glorious messes in the world is the mess created in the living room on Christmas Day. Don't clean it up too quickly.
One of the things that Christmas reminds us is that Jesus Christ was once a child.
Let us keep Christmas beautiful without a thought of greed.
Heap on the wood! – the wind is chill; But let it whistle as it will, We'll keep our Christmas merry still.
Christmas doesn't come from a store. Maybe Christmas… perhaps… means a little bit more.
Christmas is the day that holds all time together.
He who has not Christmas in his heart will never find it under a tree.
For it is in giving that we receive.
Christmas isn't just a day—it's a frame of mind.
Christmas is a day of meaning and traditions, a special day spent in the warm circle of family and friends.
Christmas works like glue, it keeps us all sticking together.
Love is what's in the room with you at Christmas if you stop opening presents and listen."
Christmas: the only time of year you can sit in front of a dead tree eating candy out of socks.
Peace with God, peace with others, and peace in your own heart.
We are better throughout the year for having, in spirit, become a child again at Christmas time.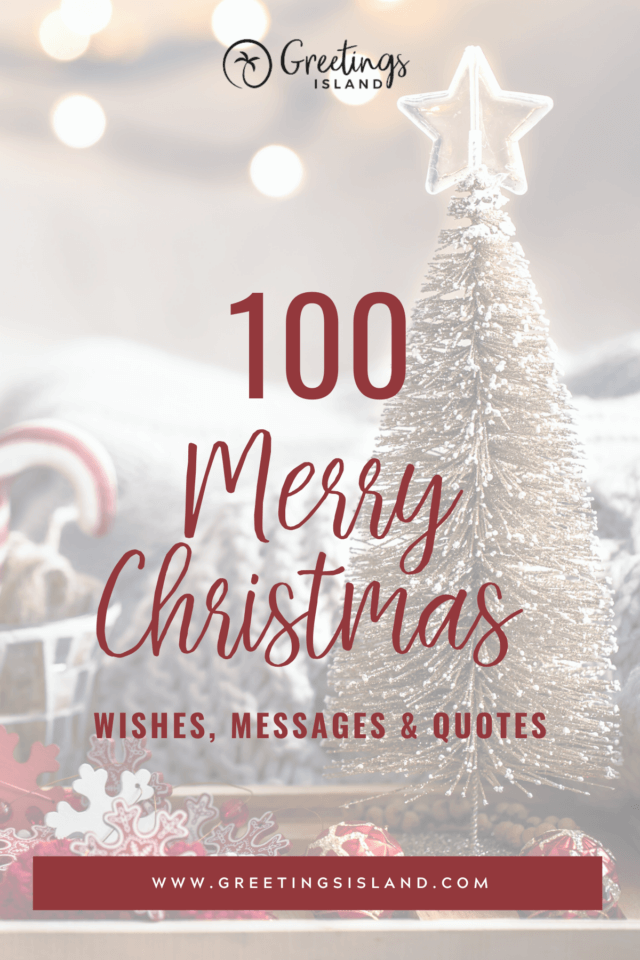 ---
Photo Credits: pvproductions, Diliara Garifullina, nika_vera, Felicia Buitenwerf, Caley Dimmock, Sixteen Miles Out, Kasia Derenda, Chandler Cruttenden, Anshu A, Superkitina, Siora Photography, Annie Spratt, Libby Penner, Chad Madden, Luke Besley on UnSplash