How to Plan the Perfect Friendsgiving Party
What is Friendsgiving exactly? For many people, it's the happiest holiday of the year. Friendsgiving takes all of the highlights of Thanksgiving, but you celebrate with friends instead of family.
Holidays can be a stressful or sad time for many people. Some may live far away from their family, some may have recently lost a loved one, and others could have a strained relationship with the people who normally show up at family gatherings.
This is why Friendsgiving is a great alternative to Thanksgiving. Even if everyone in your friend group has a happy Thanksgiving, planning a special bonus holiday to celebrate your friendship is always a wonderful idea.
Do you want to learn how to plan the perfect Friendsgiving party? Keep reading for the best Friendsgiving ideas and planning tips.
Consider a Theme
Friendsgiving is a copy of Thanksgiving, so most people choose to stick with traditional Thanksgiving foods, such as turkey, stuffing, and mashed potatoes. However, since Friendsgiving is a lot more laid-back, you don't have to feel tied down to tradition. If your friends are adventurous and open-minded, you can have a lot of fun planning a unique theme for your potluck feast.
Some food ideas for Friendsgiving could include a wide variety of pizzas, pastas, soups, casseroles, or any other versatile dish. If you want to make your theme more broad, you could choose an international cuisine like Chinese food, Mexican food, or French food. Take some time to consider what your friends would enjoy eating most, then move forward with the rest of your party plans.
Send Invitations
Once you've envisioned your dream Friendsgiving, you can get your other friends excited by sending out Friendsgiving invites. As you're designing your invitations, you'll have to consider which date works best for you and your friends.
Since there aren't any rules for when Friendsgiving needs to be celebrated, the date of your party can be specific to your group's unique needs. Some popular Friendsgiving dates include the weekend before and the day after Thanksgiving. If you know all of your friends won't be celebrating Thanksgiving with their families, you can even do it on the same day as Thanksgiving.
The most important thing to consider is when people will be traveling, since Thanksgiving is one of the busiest travel holidays of the year. One con of hosting Friendsgiving the day after Thanksgiving is that some people may still be visiting their family. One benefit is that everyone can repurpose any leftovers from Thanksgiving to make the planning less stressful.
Help Coordinate Which Friendsgiving Foods Everyone Should Bring
There's nothing more disappointing than expecting a diverse feast only to discover that five friends showed up with mashed potatoes. To avoid this problem, you'll be in charge of helping everyone figure out what to bring to Friendsgiving.
One of the easiest and most efficient ways you can coordinate your meal plan is to send out a sign-up sheet. If you use an online platform like Google Drive, everyone will be able to see others' contributions and chat in one convenient spot.
On your sign-up sheet, you should cover all of the basic dishes, but also leave room for others to add in their own specialties that they'd be excited to cook. If you've all agreed on a traditional Thanksgiving feast, then the host should always be in charge of preparing the turkey since it takes a long time to cook and it's hard to transport.
Assign Different Dishes Based on Personality or Cooking Skills
Even though we all love our friends unconditionally, we can still recognize their strengths and weaknesses. As the host of Friendsgiving, you'll have to try your best to ensure everyone can contribute in a way that plays on their strengths. Sign-up sheets are a great way to start the meal planning process, but you should also feel free to take charge and assign certain things to specific friends.
If you have friends who are known to show up late to events, they shouldn't be in charge of bringing appetizers or other foods that you need to get the party started. Instead, you can play it safe and ask them to bring a dessert. For even flakier friends, you can ask them to bring nonessential items like extra flavors of soda so that they can still feel involved with the group planning, but the party won't suffer much if they forget.
If you have friends who don't like cooking, aren't great at it, or are too busy, you can assign them something easier to bring. Wine or store-bought goodies like bread or cupcakes are always nice options.
Review the Final Meal Plan to Check for Allergies and Food Preferences
After everyone has had a chance to look at your sign-up sheet, you need to finalize your meal plan. The most important thing you need to do during this step is to make sure anyone who has any food allergies or preferences will have at least four different dishes they can enjoy safely. If you notice any potential issues on your meal plan, contact the right people as soon as you can so they can prepare for any changes with as little stress as possible.
If you're unsure of your meal plan, don't be afraid to reach out to people with special dietary needs and ask for their honest opinion. They'll appreciate your thoughtfulness.
Plan Ahead as Much as You Can
Even if you have the best party checklist in the world, you won't be able to accomplish everything if you don't give yourself a reasonable amount of time to do each chore. One of the most common mistakes hosts make during a traditional Friendsgiving is not letting their turkey defrost or cook long enough. Since you're in charge of the main dish, make sure you know how to get the job done perfectly to avoid disappointing your guests.
Planning ahead as much as possible will give you more time to focus on other important chores on the day of your party. For example, you could set the table, clean your house, and go shopping a few days in advance. If most of your work is done early, you can focus on getting dressed and doing last-minute preparations before everyone arrives.
Shop for Nice Dishware
You may be okay with eating your food off of paper plates or chipped dishes, but holidays are special occasions. Since people eat with their eyes first, you want to make everyone's dining experience feel gourmet. It's also important to make sure you have enough dishes, bowls, utensils, cups, and any other tools so everyone can enjoy their meal.
Although you don't have to invest in the most expensive fine china, your dishware should look clean and presentable. If your friends plan on taking lots of party pictures to post on social media, you'll want to show off your hosting skills with an Instagram-worthy table spread.
Set the Table
All eyes will be focused on your table setup, so you'll want to pay close attention to your spread. Since your guests will need a lot of room for their plates, cups, and utensils, you don't have to worry too much about empty space.
Instead, you should focus on finding a vibrant tablecloth, a centerpiece, and maybe even some candles. You can find a lot of interesting decorations at a home goods store, but you might also enjoy creating a DIY centerpiece if you're a crafty person. One clever way you can make your table look more impressive without wasting valuable space is to decorate upward in stacks instead of outward.
Make Serving Easy
If you have a lot of counter space, laying out all of the food buffet-style allows everyone to load up their plates and grab seconds with ease. If you choose this method, it's helpful to organize the layout so people can get in line, grab dishes first, then build their plate in an order that makes sense. Proteins and other main-attraction dishes should come first while side dishes can get piled on last at the end of the line.
Having a family-style feast can be intimate as well if you don't have a lot of extra counter space. If you have a lot of guests coming, you should consider separating each dish into two separate plates or bowls to place at both ends of the table. This can cut back on the amount of times people will have to pass food to each other as if they were playing Hot Potato.
Make Your Home Cozy and Inviting
Fall is a lovely time of the year, so your home should embody the best qualities of this season. When you shop for decor, search for items that are red, yellow, orange, or any other warm color. Not only will these fall colors add more life to your party space, but they can also make your home feel extra cozy.
One fun and functional decoration that captures the spirit of Friendsgiving is a gratitude board. If you hang a gratitude board complete with a witty or heart-warming Friendsgiving quote in a populated space, you can encourage all of your guests to write one thing they're thankful for during your party.
Did you grow up in a house where you had to say grace or list things you were thankful for while everyone's food got cold? Your guests will also appreciate the gratitude board because it can allow everyone to dig into their food as soon as everyone is seated.
Don't Forget Essentials Like Ice or Napkins
Even though ice, napkins, and other food-related essentials may sound easy to remember, it's important to take the time to write a list so you don't forget. Some other less-obvious essentials you should stock up on include toilet paper, garbage bags, and soap. After you write your shopping list, you can ask one of your detail-oriented friends to check it over and see if they have any other suggestions.
One major benefit of not hosting Friendsgiving on Thanksgiving is that most stores will be open in case you do forget something. Although you should try to avoid leaving your party to go to the store, it's comforting to know that you have options if there's ever an emergency.
Plan Some Fun Entertainment
Although the meal is the main event, you'll want to find other ways to entertain your friends before and after everyone eats. All you have to do is think about what things you and your friends enjoy doing the most together.
Before the meal, you can do energetic activities that will get everyone excited for the rest of Friendsgiving. You could follow Thanksgiving tradition by tossing around a football outside or doing another sport everyone enjoys. You could also stay indoors and play traditional party games for adults like Cards Against Humanity or Beer Pong.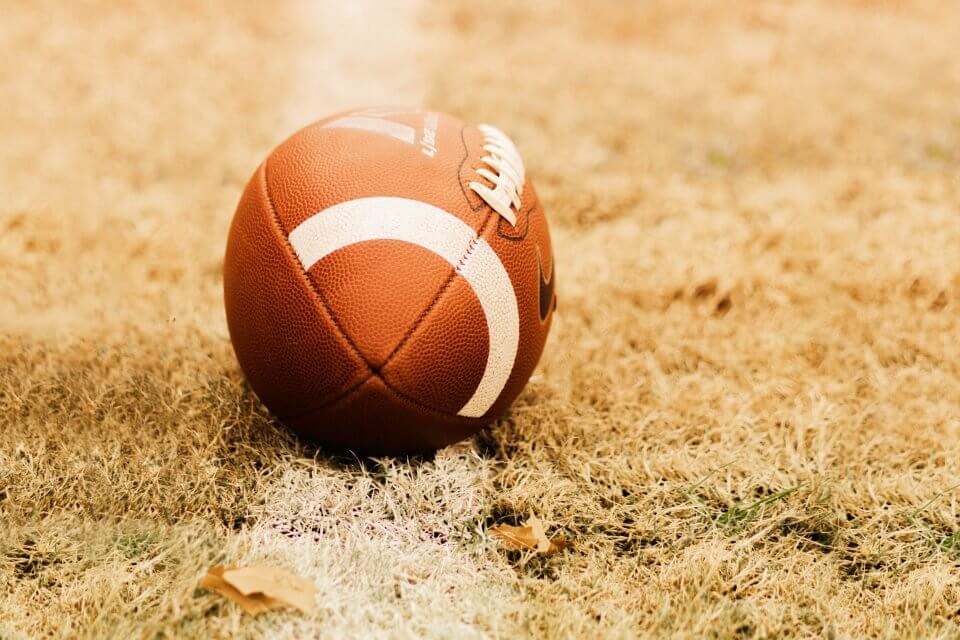 After the meal, everyone will feel like going into a food coma, so the entertainment should be low-energy and relaxing. You could all curl up on the couch and watch a movie, play board games, or chat while you enjoy each other's company.
Another fun party game you can play after dinner is guessing who wrote what on the Friendsgiving gratitude board. If you want to make things competitive, you could also hand out prizes to whoever is able to guess correctly.
Pack To-Go Containers for Guests
Instead of trying to cram all of the leftovers into your fridge or sending your guests home with the food they brought, you can end your Friendsgiving right by packing to-go containers for everyone. If you want to go the extra mile, you could even customize each lid by writing their name and a sweet message on it to make them smile.
It may not seem like much, but this gesture shows your friends that you put a lot of thought and care into your hosting responsibilities. Another bonus is that these leftovers can double as party favors if you're not sure what else you could give out.
Send Thank You Cards
Since Friendsgiving is all about being grateful, it makes sense to conclude your celebration with thoughtful thank you cards. If you use an online thank you card template, you can design and send personalized cards to all of your friends with ease. You could include photos of you and your friends or you could even use a photo of the gratitude board as the focal point.
---
Friendsgiving May Be Your New Favorite Tradition
Although hosting any party can be stressful, all of your hard work will pay off once you get to spend some quality time with your friends while you enjoy an incredible feast. If your Friendsgiving is a smash, you should make it a tradition so everyone can look forward to it every year.
Are you ready to start planning your Friendsgiving? If so, Greetings Island has everything you need to start and end every party right. Check out our free online invitations and thank you cards that can help make the planning process easy.