The Ultimate Party-Planning Checklist
Do you want to plan the party of the year? Although anyone can create an epic party in their mind, the reality never seems to be as cool. Since we're limited by time, budgets, and other constraints, coming up with awesome party-planning ideas requires some extra effort and creativity.
Do you want to make the process easy? This party-planning checklist has everything you need to ensure you throw the party of your dreams. Keep reading for 15 important steps you don't want to miss.
1. Choose a Date, Location, and Theme (If Desired)

The first step in planning a party is figuring out when and where you'd like to throw it. If your party celebrates an important holiday, don't feel pressured to follow the calendar. It's easier for your guests to attend if your party falls on a weekend.
Time is an important factor to consider. If your party is a family or kid-friendly event, then you should host it earlier in the day. If your party is going to be a fun time for adults to let loose, schedule it later in the evening.
There are many pros and cons of throwing a house party. The good news is that house parties are more private, relaxed, and easier to manage. The bad news is that, if things get wild, you'll be stuck with a big mess and potential damage to your personal belongings.
If you're planning a big event, do consider hosting your party in a special venue. Although it's more expensive, it's also bound to be more memorable. Talk to a few different party vendors and see if they offer any party packages that include catering or other perks that make planning less stressful.
Not only are party themes fun, but they can also make planning easier. Once you establish a theme, you can buy decorations, food, props, and other party gear that matches it. Although choosing a theme isn't necessary, it can make a big impression on your guests.
2. Send Out Invitations
Once you've figured out the logistics of your party, you can tell your guests to mark their calendars. The best way to notify people is to send out stunning party invitations that capture the mood of your party. With so many different ways to personalize and design your own invitations, there's no reason why you should stick to boring, mass-produced cards anyone can buy at the store.
If your party has a theme, be sure to create a matching invitation. If you're throwing a party for someone else, you could even include a personal photo of the guest of honor. Once your guests receive your invitation, they'll be counting down the days to your event.
In order to make sure your party goes smoothly, be sure to make any important details pop on your invitation. The date, time, location, and any rules like dress code or plus-ones should be the most visible text. Although parties are exciting, the less text you include on your invitation, the easier it is to read.

3. Look Online for Party Inspiration

If you want to plan an unforgettable bash, then every detail counts. As it turns out, there are tons of small things you can do to amplify your party atmosphere. Websites like Pinterest are known for sharing clever tips.
Although Pinterest is a great place to start, the platform can be limiting if you're just looking at pictures. In order to take your party up a notch, it's also a good idea to research some helpful blogs that give more in-depth information. With all of these resources available at your fingertips, there's no way you can fail.
From party setups to DIY decorations and creative menu additions, you won't have to stress out about brainstorming unique ideas. If your event is themed, make your search more useful by limiting your results to similar parties. When you borrow genius party-planning ideas from people who've thrown a successful party, you'll have the confidence you need to make your event perfect.

4. Set a Budget and Get Crafty

If everyone had an unlimited budget, then every party would be a smash. Unfortunately, parties can be much more expensive than you think. This is why it's important to set a budget before you start shopping.
When you have a limit in mind, you'll be much more aware of your spending during each step. Nothing's worse than getting too excited about buying decorations only to find out you don't have enough money left for food. If your budget is tight, you can still throw an impressive party as long as you're thrifty.
When you're shopping for food, scout out the weekly ads at all of your local grocery stores. You may have to make a few different stops, but you can save tons when you only buy items that are on sale. It's also worth checking out bulk stores like Costco and discount stores like Aldi.
When you're shopping for supplies, dollar stores are much more affordable than party stores. Instead of hiring a DJ or buying an expensive sound system, you can get awesome results from one or two Bluetooth speakers. If you need a new outfit, go on an adventure to your nearest thrift store.
As you can see, there are plenty of ways you can cut corners during each step of the planning. Before you make any big purchases, ask yourself if there are any other ways you can get the same quality for a cheaper price.

5. Plan the Perfect Menu

You may not realize it, but the food you serve at your party can have a huge influence over your guests' mood. Dinner parties fare well with more elegant dishes whereas pizza is a hit at birthday parties. Think about the tone of your party and try to create a menu that complements the vibe.
If your party is going to last more than a couple of hours, it's best to serve something substantial to keep your guests' energy levels up. Although you don't have to plan a sit-down meal, your friends will appreciate being able to fill their bellies. If you don't want to prepare or buy meals for everyone, consider setting up a tapas-style table filled with hearty appetizers.
Popular snacks for casual parties include chips, cookies, candy, pretzels, and other tasty bites. The more variety you have, the more likely you are to please every palate. However, if you're shopping on a budget, don't feel obligated to buy the entire snack aisle at the grocery store.
If you want to save money and you have some spare time, you can make an incredible buffet of different homemade snacks. Not only is homemade food cheaper, but your friends will definitely be impressed by your efforts. For some delicious inspiration, check out these easy snack recipes.
Don't forget about drinks either! Having a nice selection of water, sodas, and alcohol will guarantee that everyone is satisfied. Be sure to set the drinks out on a separate table with plenty of cups, napkins, and ice so people can serve themselves.

6. Go Grocery Shopping

Once you figure out what you're going to serve, make a grocery list of all of the ingredients you'll need. When you have a checklist, you won't forget any items. This will save you from making a mad dash to the store right before your guests arrive.
If you're going to be doing a lot of cooking, it's worth heading over to your local farmer's market. Not only will you find tons of fresh fruits, vegetables, and other goodies, but you'll also save money. Since most of the produce is grown nearby, you don't have to pay the hidden shipping fees from grocery stores who outsource from different states or countries.
Are you pressed for time or can't stand wandering through endless aisles? For a small convenience fee, you can try one of the many shopping apps that send other people out to do your chores. While you're focusing on other party details, you can have all of your groceries delivered in as soon as an hour.
Once again, remember to take advantage of bulk stores, discount stores, and various sales. It may seem like a hassle to search for all of the best deals, but your grocery bill will reflect your efforts.

7. Find a Unique Centerpiece (Cake Works Great)

When your guests walk into your house or party venue, their eyes should be drawn to a magnificent centerpiece. A centerpiece can attract everyone to one spot in the room so they can mingle and have fun. If the centerpiece is interesting enough, it can even serve as a conversation starter to help break the ice.
Cake is always a reliable party centerpiece. Not only can cake have a big personality, but it will get everyone excited for the moment they can eat it. If your party has a theme, a matching cake can really tie the whole party together.
For the best results, it's worth splurging on a trip to the bakery. The shop can customize your cake however you want and you won't have to worry about any decorating slipups. If you're a seasoned baker, you can try to make your own centerpiece cake. If something goes wrong, you can always fall back on a bakery cake.

8. Buy Decorations

Decorations add a lot of excitement to any party. Streamers, balloons, and banners are just a few of the traditional party decorations that people adore. If you don't have a creative vision yet, walking through a party store can give you a better idea of how you want your party to look.
If money isn't a concern for you, then you should be able to get all of your decorations at one stop. However, if you take your search online, you'll be able to look for the best deals. You may even end up finding decorations you love more than the ones you saw at the party store.
Do you have a solid theme in mind? Make online shopping faster by choosing filters and prices that match your theme and budget. This can save you lots of time and frustration if you're looking for very specific items.
If you enjoy arts and crafts or you want to trim your budget, you can also try your hand at making your own party decorations. This personal touch will add tons of warmth and personality to your party atmosphere. You can check out these DIY party decorations to get started.

9. Clean Up the Party Space
One of the major benefits of renting out a space for your party is that the venue will always be ready to go. However, most parties are in a more relaxed atmosphere like the host's home. Although you'll save money this way, you'll have to do some cleaning to make the space presentable.
Since most parties are casual, you don't have to worry about doing a deep clean. If you're pressed for time, you only have to focus on the areas you know guests will be hanging out. All you need to do is take care of the obvious messes that could make people feel uncomfortable.
To cover all of your bases, make sure you go through the following steps to make your guests feel their best:
Throw out any wrappers or other trash that may be laying around the house.
Run a dust rag over any surfaces that have an obvious layer of dust.
Wipe any windows or glass tables that have noticeable smudges.
Sweep/vacuum the floor.
Sanitize the bathroom that guests will be using.

10. Make Sure Your Guests Will Be Comfortable

Aside from cleaning, there are a few other things you can do to make your house feel like their home. If your party will be taking place during a chilly month, make sure you have a designated area of the house where guests can leave their jackets and other outerwear safely. Depending on how many guests you're anticipating, you may also have to buy some foldable chairs so people can sit when they'd like.
If you don't have a cooler or ice, you can keep drinks in the fridge. When guests arrive, tell them to make themselves at home and help themselves to refreshments in the fridge. If they're unfamiliar with your home, be sure to point out where the bathroom is if they ever need it.
It's also important that you ask about any food allergies or dietary preferences before you plan the menu. Although you don't have to rework your entire menu around one person, make sure those special guests will have a few things they'll be able to safely enjoy. Nothing's a bigger party pooper than showing up to a fun event only to find out that you can't eat anything.
Since everyone has different house rules and preferences, it's up to you to decide how else you'd like to make your guests feel comfortable. If you're in doubt, just remind everyone at the beginning of the party that they can ask you for help if they ever need anything.

11. Plan Ahead as Much as Possible

The more you can get done before the day of your party, the less stressed you'll be leading up to what should be a good time for you. If most of your chores are done beforehand, you'll have plenty of time to look over everything and feel confident that you're ready.
As long as you don't mind living in a party zone, you can set up decorations, tables, and other gear whenever you like. You can figure out how you want to rearrange your furniture to make more room and set up all of the utensils for your snack and drink bar. The only thing that you should wait to do until the day of the party is get any balloons that are filled with helium.
For food, you can go grocery shopping up to a week in advance to keep things fresh. However, if you want to get even craftier, there are dozens of freezer-friendly recipes you can make weeks in advance and heat up whenever you're ready to serve. Cooking for a crowd can't get easier than that!

12. Create Your Party Atmosphere

Music and lighting are the two biggest factors that influence your party atmosphere. Depending on what kind of mood you want, you can adjust these things to bring your vision to life.
Before your party, take some time to sit down and create your perfect party playlist. Streaming platforms like Pandora, Spotify, Apple Music, and YouTube allow you to curate your favorite songs. If you're not a member, you should redeem a free membership trial to ensure your party won't be interrupted by pesky advertisements.
Depending on what kind of party you're throwing, lighting can really influence the ambience. If you're hosting a dinner party, you can make it feel more elegant with soft lighting and candles. Kids' birthday parties should be well-lit and cheery. If you want to have a wild party, your guests will need some low lighting or colorful lighting (and alcohol) to feel less self-conscious on the dance floor.

13. Brainstorm Some Entertainment Ideas
Since every party has a life of its own, you need to think of some different methods to entertain your guests in a way that matches the party's atmosphere. Although most people are happy to eat and socialize, it's always good to have some backup entertainment prepared. This will ensure that the party never gets stale.
The good news is that there are plenty of options to entertain your guests. You can dance, play games, sing, compete, and learn more about each other in so many different ways.
Need some help brainstorming? Here are 20 different party game ideas that are suitable for any age. You'll be surprised by how easy it is to keep the party going. Since lots of these games don't require many items to play, you won't have to add more things to your shopping list.

14. Give Yourself Time to Get Ready

With so many things to do before your party, it's easy to let time slip away from you. The last thing you'll want to do is panic when you realize you haven't gotten ready 10 minutes before the party starts. Since looking your best can help you feel confident, you should make your appearance a priority.
To stay on top of things, try setting an alarm on your phone so you know you'll have enough time to get dressed. If you don't plan on getting too messy during the final preparations, you can even take your time the morning of your party to pamper yourself. However, if you're going to be cooking or moving around a lot, you'll want to have enough time to freshen up before guests arrive.
When you look your best, you'll be able to relax and enjoy the festivities. Since you're the host of the party, you should shine. Although it may seem silly, scheduling some leisurely downtime for yourself before the party will ensure you have as much fun as your guests.

15. Keep Things Simple So You Can Have Fun
There's a humorous contradiction that parties are enjoyable for the guests, but the host is destined to have a terrible time. The reason why this happens is because we put so much pressure on ourselves to go above and beyond. The truth is, most people would have a blast just sitting on a couch with their good friends while everyone enjoys each other's company.
With this in mind, it's important to be realistic about your party plans. Since you're investing valuable time and resources into this event, you should treat yourself like a guest. If you feel like you're getting overwhelmed by all of the details, it's okay to take a few steps back so you won't feel stressed throughout the entire event.
Parties are a generous way to show your loved ones that you care. While it's great you want to spoil your friends and family, it shouldn't come at the cost of your own happiness. No matter how big or small your party is, everyone will feel grateful to have the opportunity to hang out together. Just do your best and make sure you can have a fun time, too.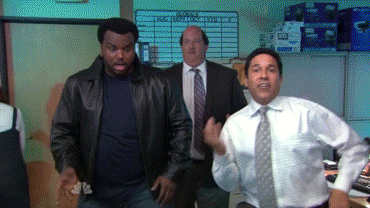 ---
If the Planning Is Fun, Your Party Will Be Fun

With these 15 party-planning ideas, you'll be able host a memorable event. When you have fun planning, the results will reflect your joy. The most important part about hosting a party is making sure you get to spend quality time with your loved ones.
If any of your guests get you a gift, don't forget to follow up with a heartfelt thank you card. This is the perfect way to conclude a fantastic party.