60+ Ways To Wish "Happy Birthday" To The One You Love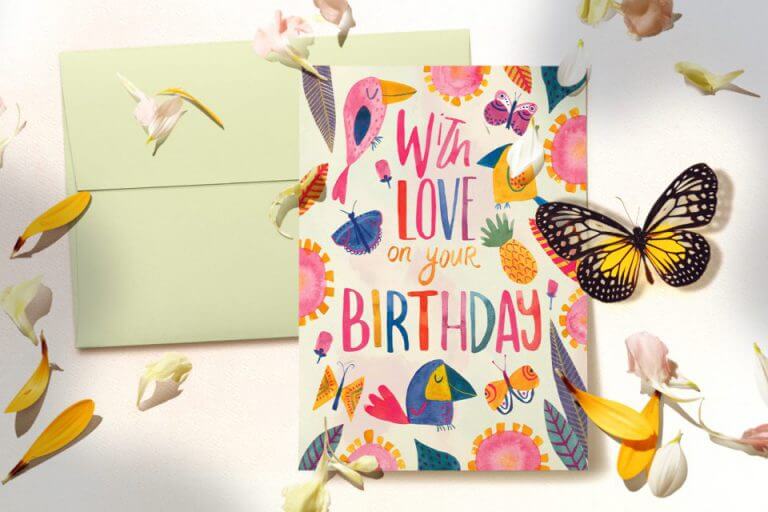 No pressure, right? Just the one day of the year your person is celebrated for the wonderful fact that they exist. But there's your advantage. This is your person. You know him or her. You can predict where yesterday's socks ended up last night, what the peanut butter will look like when you open the jar, which movie they'd watch again, what message will speak your love straight to their heart. You? You can do this.
Scroll right by if a message doesn't connect. Your first impression… well, you know. There are plenty to consider.
Keep in mind the preferences of your One and Only, not necessarily what you would like. Longer sentiments may make you yawn, but if you fell in love with a "word person," it might be just the thing. Or vice versa. Short and sweet can hit the mark, too.
Browse with an open mind about using our messages as brainstorming material to write your own. Borrow here and there, add a bit, and make it your own. If you find The. Perfect. Message. though, feel free! It's on us.
Presentation isn't just for fancy restaurants. Use your best card stock for this one and fold your card with care. If you don't have an envelope handy, try gift wrapping your card. It's pretty special. It's for your One True Love.
Quick Navigation:
For Your Boyfriend
His birthday is one of the Big Ones in the calendar year of Love, so make it extra special with a card you customize just for him.
I donut know what I'd do without you! You're the sprinkles on my life. Happy Birthday!
Happy Birthday, Love. You open new joys in my heart every day. So happy you were born, Kyle!
Love you. My heart is so happy it met yours.
HAPPY BIRTHDAY! My love for you is bigger than all outdoors!
The day you were born gave me the gift of loving you forever.
Happy Day You Were Born! My new favorite day. Love you, Babe!
Love celebrating you, Jon. On your birthday. On any day.
I didn't know my heart was waiting for you until you came.
HIP HIP HOORAY! You were born today! MY best present ever. Happy Day, Logan!
You're the peanut butter to my chocolate. And there's nothing greater than that.
Happy Birthday, Love!
It's your birthday!
Your arriving-on-earth-day!
Your reminder-of-your-Inestimable-Worth-Day!
I really love you, Derrick.
You keep life interesting! And a little scary. Thus, balancing out my insane sense of caution. Have an exhilarating birthday, Carlos! And take me with you!
I wish we'd met sooner.
But I'm pretty determined to love you enough to catch up!
Happy All Your Birthdays-s-s-s!
Wishing you a birthday that is not livestreamed or zoomed or remotely remote. Get ready to blow out that candle on your very own cupcake, and give me a hug! Happy Birthday, Josh!
We're at that place in our relationship where we're really comfortable with each other. And yet still entirely smitten. You knock me off my feet, Babe. Happy, Happy Birthday!
You're a pretty great boyfriend, so it would be just the thing for you to have a pretty great birthday. (Cue presents and cake and surprises.) Can't wait to celebrate you, Dan!
For Your Girlfriend
Tickle her funnybone or warm her heart? What will make her smile?
No, dear, I don't need to ask for directions. I found my way to you! Happy Birthday, Allison!
Happy Birthday to a vibrant woman blooming with beauty! Happiest of Birthdays, Val!
Have a magical birthday. A birthday special enough for the princess of my heart.
Stunning. Breathtaking. You. Happy Birthday, my love.
Happy Birthday! You're the icing on my cake, the sweetest slice of my life.
You made my heart skip a beat the first time we met. You still do. Happy Birthday, Love.
Your birthday should be a national holiday, Kelly!
And not just 'cause I'd get the day off. But I would, wouldn't I?
Roses are red and yellow and white. Happy Birthday all day, and I'll see you tonight!
Happy Birthday, Babe!
You hold my world together, Kaitlyn, and you fill it with joy and wonder. My heart is yours forever. Happy Birthday, Love.
Before you: Sad face. After you: Happy face. See what you did? Can't wait to celebrate you!
Happy Birthday, Maria!
You're all kinds of wonderful, Kayle! My whole heart loves you. Happy Birthday, Babe!
To wish you a birthday as beautiful as you is to wish you a very special day!
Have a Beautiful Birthday, Amanda!
All my favorite smiles are yours, Madison. Happy Birthday, Babe!
In the Fantasy League of Love, you're my first round pick every time, Ariel. True Love, Babe. Happy Birthday!
Having you in my life has changed everything. Clean socks all the time. And a happy heart that's all your fault. Have the best birthday ever, Jenna! Love you.
For Your Husband
This is the day you remind him he's still your #1, that "Yes!" was the correct answer then and now.
You're my one true love, my very best friend. Happy Birthday, Jack!
Happy Birthday to my main squeeze! From your very happily squozen.
The day you were born brought me the best gift of my life. Love you, Josh!
Happy Birthday, Love. May today be as special as you are!
To the only one in the world who makes me feel prickly all over. Happy Birthday, Babe!
Happy Birthday, Logan! Celebration ahead!
With love on your birthday and love all year through, Dave. Smooch!
Who needs Chippendales when a girl's got Chip'n'Dip? You're so fun to be with, Max! Happy Birthday!
Another excellent year of exceptional you, Babe. Happy 34th Birthday!
How glad I am that you were born into a path that merged with mine. Happy Birthday, Rob!
27 years of you is not nearly enough, but it's a start. Happy Birthday, Michael!
My heart keeps making more and more love for you, so go for another year. Happy Birthday, Babe!
Life with you is the adventure my heart always wanted, anchored by your steady, unshakable love. Wishing you the Happiest Birthday Ever, Zac!
Behind these mild-mannered masks of normal people are two kids crazy in love. Still. Happy Birthday to my One True Love!
My love for you never stops growing. Imagine how much I'll love you next birthday! Happy Day, Ben!
For Your Wife
Her birthday is your golden opportunity to Say All The Things. And what wife wouldn't love that? We'll even help.
Happy Birthday to The Best Wife Ever. For real. Love you, Babe!
Happy Birthday, Sugar Lips! No one is as sweet as you!
Today on your Birthday and every day for a lifetime, I wish you happiness, Jade!
Barb, I love your thoughtfulness, your generosity, your open heart.
Your life enriches mine. Have a wonderful birthday!
Happy Birthday, Love. May today be as special as you are!
No need here for a sommelier. We pair perfectly! Happy Birthday, Maria!
With love on your birthday and love all year through, Darci. Smooch!
Happy Birthday, Kaitlin! Wishing you a day as beautiful as you!
You're the reason our life stays on track, stays sane, stays wonderful! Happy Birthday, Sweetheart!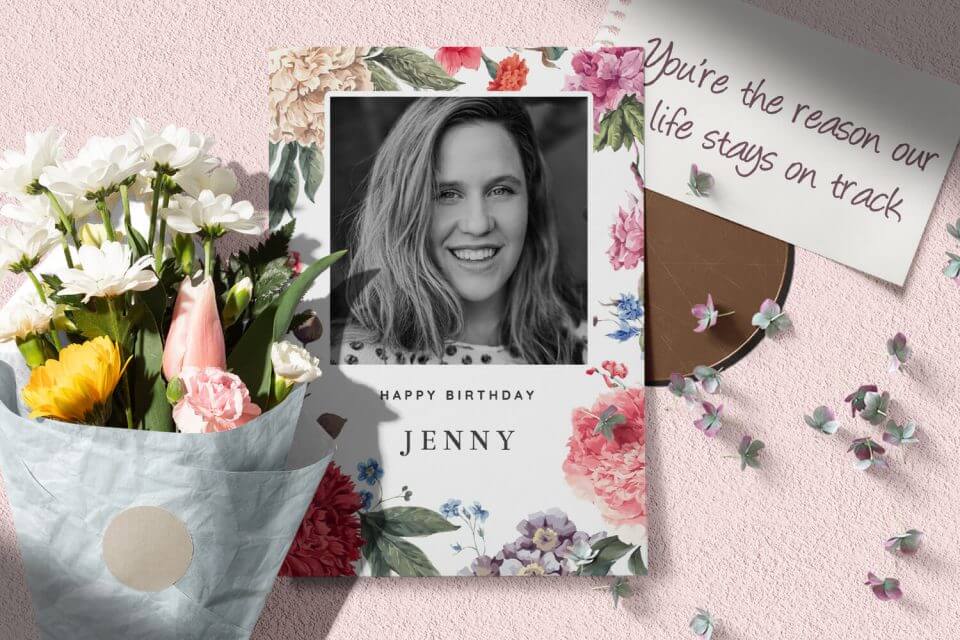 Wishing the dreamiest of days to the girl of my dreams! Happy Birthday, Baby!
I know I hit the jackpot in the Wife Lottery, Babe. You're worth a gazillion bucks, and I'm so lucky to have you. Happy Birthday!
Haley, you fascinate me, challenge me, encourage me, inspire me, make me glad to be married to you. All my love on your birthday, Babe.
You've grown better and stronger and more wonderful with every year I've known you, Hon. Best. Wife. Ever. Happy Birthday!
In the middle of all the life clutter, there you are. Calm. Capable. Caring. Love you more every day, Ellie! Have a great birthday!
Holding your hand reminds me again that we're in this together. Twice as strong. Bound by love. You're the one I want beside me, connected to me, part of me. Happy Birthday, Love.