15 Tips to Help Your Daughter Throw the Ultimate Slumber Party
Everyone knows that sleepovers are a blast, but did you know that they're also fundamental for your child's growth?
Sending your daughter away for her first sleepover may be worrisome, but hosting a party in your own home can be even more stressful. Although you'll feel better about being able to supervise the kids, planning a successful sleepover takes some time and creativity.
The tips below will make your planning as easy and stress-free as possible. Read on to learn the 15 best tips to help your daughter host the best slumber party.
1. Create Cute Slumber Party Invitations
All good parties start with an invitation, so your slumber party should be no different. Making invitations is a great way to narrow down the guest list and bond with your daughter.
These sleepover party invitations are free and customizable. From unicorns to mermaids and more, there are dozens of adorable cards you can decorate. If you want to add a personal touch, you can even use one of your own photos.
You also have the choice to mail, email, or post your invitations online. You can let your daughter decide how she wants to send her invitations to her friends.
If there are any special events planned like swimming that require specific clothes, be sure to include all the necessary details on the invitation. This information will help the parents pack and give your daughter's friends more to get excited about.
2. Party Snacks: Easy Ideas to Fuel the Fun
Sleepovers are a special occasion. This means you should let the kids indulge a little more than usual.
While there are tons of easy snack recipes you can make yourself, sometimes it's best to stick with store-bought items. This is the safest way to ensure every picky eater has something they can enjoy.
Chips, candy, pretzels, popcorn, and fruit are a few examples of classic party foods. You could bring your daughter grocery shopping with you so she can help pick out a few snacks. She'll love having the freedom to plan her special night.
3. Coordinate Matching Friends Pajamas
Best friends love matching. Your daughter's friends will be thrilled to coordinate their pajamas.
This step requires communicating with the parents to see if they can all buy a matching set beforehand. If you know everyone's sizes and you have the budget, you could also buy the PJs yourself.
If pajamas are out of your budget, you can shop for other matching items that are less expensive. Sleeping masks, socks, robes, and slippers are other cute choices.
4. Watch the Best Movies for Girls
Movies are the perfect opportunity to enjoy party snacks.
Your sleepover movie list will vary based on your daughter's age. Even if you're okay with movies that are PG-13 or R, other parents may not want their children to be exposed to mature themes. If you're ever in doubt, stick with lighthearted PG or G movies.
Disney movies are always a hit with audiences of all ages. You can pair hot chocolate with Frozen or pie with Snow White for a more immersive experience.
For more inspiration, you can check out this sleepover movie guide to create the perfect marathon.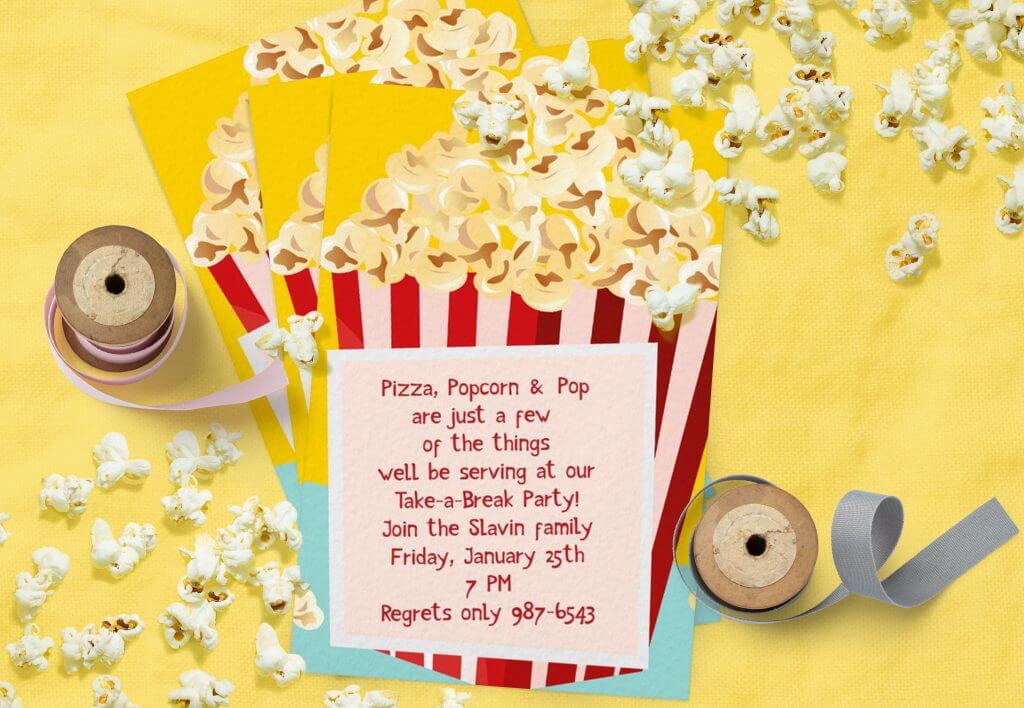 5. Plan Lots of Sleepover Activities
When you put a bunch of friends in one room, there's bound to be lots of giggling and antics. You'll want to make sure the girls stay busy by planning crafts, games, and other activities.
You should gather a few board games and leave them in the corner of the room if they want a laid back activity. Other activities could involve baking a treat together, making friendship bracelets, or playing hide and seek.
The possibilities are endless when you have excited, creative minds joined together. Check out this list of other sleepover activities to keep the party going.
You can prepare a few of these activities, but it's best to let the kids decide what they'd like to do and when they want to do it. Sometimes girls are content to sit and chat for hours. If you write out a list of games, your daughter can find you if she needs help getting the next activity set up.
6. Make Sure Their Room Is Cozy
Although the girls may wander through a few different rooms in the house, their sleeping room should be comfortable. The living room is an ideal spot since it's likely larger than your daughter's bedroom. Staying there will also prevent any jealousy over who gets to sleep in the bed.
You can fill the room with extra blankets and pillows to create a warm environment. The girls can use these supplies to build a blanket fort or have a pillow fight.
If you want to make the room even more special, you and your daughter could set up a giant blanket fort that can fit all of the girls' sleeping bags. This will make their party feel more private so they can have the perfect space to share secrets.
7. Talk to All Parents Before the Slumber Party
Even if you write a list of instructions on your invitation, it's always a good idea to speak with the parents of all the guests before it's party time. This is an opportunity to learn more about each girl.
Make sure you ask every parent if their daughter has any food allergies. If you're worried about keeping her safe, you can ask the parents to pack snacks and a dinner that's suitable for her to eat.
Some girls may also get homesick or have other concerns about spending the night. When you discuss these things ahead of time, you can prepare for any issues to make sure every guest has an amazing time.
While the goal is to ensure that all of the girls stay for the whole party, sometimes unexpected events happen that would make someone want to go home. In this case, having a list of every parent's contact information can save the day.
8. Keep Dinner Simple
If you're hosting a party for adults, your menu would probably be elegant and impressive. The good news is that kids are much easier to please. Take a break from cooking and stick with a pizza delivery.
If you don't want to spend a lot of money on pizza, you can always stock up on some frozen foods that are simple to prepare. Chicken fingers, French fries, macaroni and cheese, or hot dogs are a few foods you can consider for the menu.
Since your daughter knows her friends best, you could ask her what she thinks they would enjoy most. Your priority should be helping everyone feel at home and stay well-fed.
9. Check in Occasionally, But Not Too Often
As the host of the slumber party, it's your responsibility to keep an eye on the girls without being too overbearing. The younger the age group, the more often you can pop in to make sure things are going well.
For young girls, you should check in every hour and stay within listening distance. If you hear any yelling, crying, or other antics, you'll be able to see what's wrong right away.
For older girls, you can give them more space and pop in every couple of hours. When you check in, you can use those opportunities to refresh their drinks and snacks or ask them if they need anything.
It may also be helpful to create a safe word that only you and your daughter know. She can use it casually in conversation if the party is too rowdy or if she's not having a good time. You can speak to her in private without raising her friends' suspicion by asking her to come help you with something in the kitchen.
10. Do Enforce a Bedtime
You may want to be the fun parent, but it's necessary to enforce a strict bedtime when you're hosting a sleepover party. Bedtime doesn't have to mean that the girls must go to sleep, but turning off the lights will help them wind down.
After the lights are out, you can expect to hear laughing and whispering for a while, but the darkness will help make everyone sleepy. Even if the girls stay up late, you shouldn't intrude once the lights are off. One of the best parts about sleepovers is the late-night talks.
Your guests will also appreciate if you tell them to come get you at any point if they need something. Some girls may feel shy about waking an adult up. If they aren't feeling well, they should know there's always an adult around to take care of them.
11. Stock Up on Extra Essentials
Every parent has the best intentions when sending their kids away for the night. However, even the most prepared people can let something as basic as a toothbrush slip their mind while they're packing.
This is why it's smart to stock up on a few essentials that may be forgotten. Preparing ahead of time prevents the need for a quick trip to the store or letting the child go without that necessity.
Toothbrushes, sleeping bags, pillows, pajamas, and stuffed animals are a few items that could help the girls stay comfortable during their time away from home.
12. Give the Kids a Camera to Take Party Photos
Girls of all ages love taking pictures with their besties to remember all the fun times they've had together. If your daughter and her friends aren't old enough to have cell phones with cameras in them, consider giving them a digital camera to document their fun night.
If you're worried about an accident, you can buy a few disposable cameras for this occasion. Since they're cheap, you could buy a handful and not worry about them breaking. Once the sleepover is done, your daughter can still look forward to getting those pictures developed.
Once you have them printed, you can have a craft day with your daughter. A scrapbook that details her first sleepover experience or all the fun times she's had with her friends is something she'll cherish her whole life.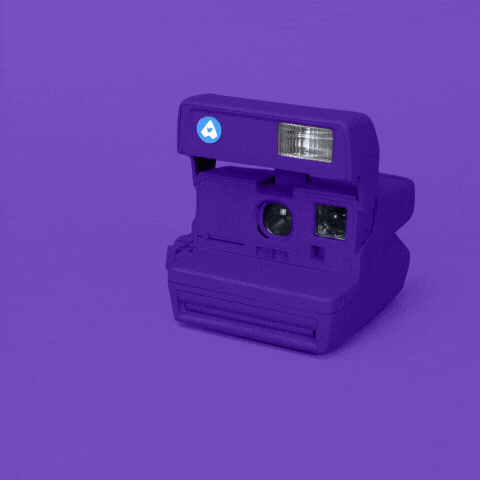 13. Help Set Up the Sleeping Arrangement
When it's time to bust out the sleeping bags, you should be in the room to help the process go smoothly. If you leave the girls to their own devices, they could hurt someone's feelings on accident.
The best way to ensure that no one feels left out is to lay the sleeping bags in a circle formation. If you place the head side of the sleeping bags in the middle of the circle, the girls will have an easier time talking to each other before bedtime.
14. Prepare a Simple Breakfast the Following Morning
When you host a sleepover, chances are high that you and the girls will be up all night due to the party excitement. Since everyone will be tired, you don't have to focus on preparing an extravagant breakfast.
You can have donuts, a few boxes of cereal, bagels, or muffins on hand for an effortless meal. If you want to give them something more substantial, pancakes are always a breakfast favorite. You can make them from scratch or save yourself some trouble by buying a mix that only needs water to complete the batter.
Try to have food available when the girls first wake up. Since they'll be running on low sleep, they could be a bit cranky. Breakfast can help make everyone feel positive and energized.
15. Consider Exciting Overnight Programs
f all of these tips seem too stressful, you still have other options for planning a slumber party. Thanks to museums, aquariums, zoos, and other attractions that offer sleepover events, you can host a sleepover party outside of your home.
These events are a unique opportunity that every kid would be thrilled to attend. How many people can say they've spent the night in the same building as a dinosaur or shark?
Since there will be trained staff around, you won't have to worry about planning activities or supervising everyone. These events are tried and true, which means they are kid-approved and guaranteed to be a blast.
---
Ready to Make Your Invitations?
With these 15 tips, your daughter will be able to enjoy the best slumber party with her friends.
If you're ready to start planning, why not start with the invitations? Creating a unique design with these free party invitations is a great way to prepare for any event. After customizing your invitations, you can print them, download as an image and share via SMS, or even send them online with RSVP