15 Great Ideas For Celebrating A Boy's Birthday Party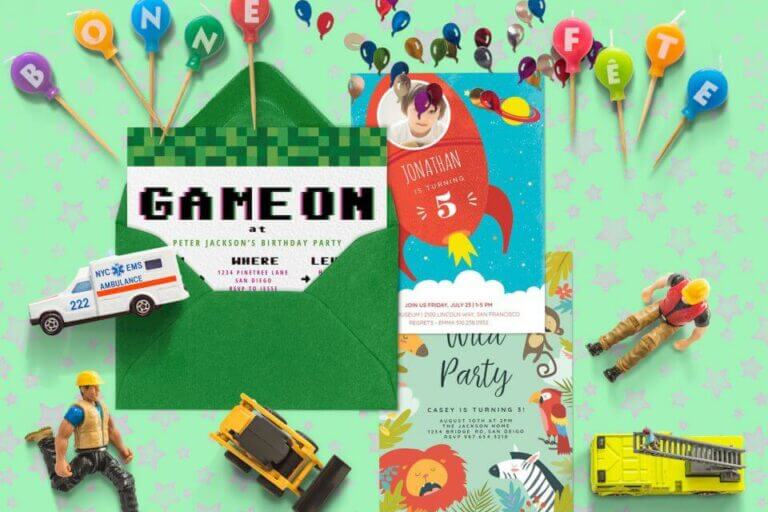 Did you know that most people stop celebrating their birthday after they turn 31?
In the grand scheme of things, that's not many birthdays. If people want to stay young at heart, adults should take notes on kids' excitement for celebrating all the little things like aging another year.
Every child should have fond memories of their loved ones devoting a whole day to celebrating their life. If you want to give your son a magical birthday party that he'll always remember, picking a theme he's passionate about can breathe new life into the event.
Need some inspiration? Keep reading to learn about 15 action-packed birthday party themes any boy would love.
1. Architects
Boys love building things, so why not devote an entire party to the craft?
Architects can mean many fun things. You could focus on something more specific like Legos or woodworking. If you want to go all out, you can combine as many building projects as you can think of!
To keep the kids entertained, you can challenge them with these building competitions that only require a few materials. Not only are these hands-on projects fun, but they're great exercises for improving their problem-solving skills.
For the cake, you could make an impressive skyscraper or colorful Lego building.
2. Mad Scientists
Since kids have wild imaginations, your son would have a blast conducting all kinds of experiments with his friends. With so many recipes to choose from, you can keep the kids busy for hours.
Homemade radioactive slime is gooey, gross, and so fun to play with. They can also create an exciting eruption by making their own homemade Play-Doh, shaping it into a volcano, filling it with baking soda, and pouring vinegar inside.
Make the party more authentic by giving everybody a lab coat, goggles, and gloves. Although every ingredient is safe to work with, they'll feel like real scientists with this gear. It also gives you the perfect opportunity to take fun party pictures.
To complete the party, you can serve food that looks disgusting but tastes amazing. Things that look radioactive, melted, burnt, and gooey will up the ick factor. These science party food and decor are a great place to start.
3. Camping
If your son is a nature enthusiast, why not throw him a camping birthday party with his closest friends? The good news is that you can still find ways to make this party idea work if you live in an apartment or in the city.
If you have a safe backyard, your son will be so excited to sleep outside in a tent with his friends. Depending on their age, you may want to have a separate tent where an adult can stay nearby to supervise. If you want to keep things indoors, you can still set up a tent or build a fort in the living room where they can fit their sleeping bags inside.
No camping party would be complete without classic campfire foods. If you can't build a bonfire in the backyard, you can still get a smoky taste using a grill or even ordering takeout from a BBQ restaurant.
The menu can be as simple as burgers, hot dogs, beans, corn on the cob, and baked potatoes. For snacks, trail mix and smores are a must-have. To make your drinks more exciting, you can store some water bottles, soda cans, and Gatorade drinks in a cooler to make the camping experience more authentic.
4. Video Games
Lots of boys go nuts over video games. If your son is a video game connoisseur, he'd appreciate an entire party devoted to his hobby.
There are lots of fun ways you can decorate this party. One cute idea is to hang a banner that says your son's name and what level (age) he is on. You can also let the boys have fun by dressing up as various video game characters like Mario with fake mustaches and red hats.
You can also set up a cozy gaming room with bean bags and snacks in easy-to-grab bowls to fuel the adventures. It's also a good idea to use the Wii console because of its interactive and energetic games.
Are you worried about some kids being left out bored while they wait their turn? You don't have to buy a bunch of televisions and consoles to keep everyone entertained. For a stress-free gaming party, you can hire a Game Truck to supervise the kids while they get access to the hottest new games. It's an experience that no one will ever forget!
5. Star Wars
Does your son wish he could be a Jedi? You could make his dreams come true by throwing him a Star Wars birthday party.
There are lots of things to love about Star Wars. The lightsabers, cool powers, space creatures, and technology excite people of all ages.
In order to throw a Star Wars party, you'll need some lightsabers, cloaks, awesome food, and space-themed decorations. Two of the coolest statement pieces you could use for your party are a Death Star piñata and a spaceship cake.
For activities, the boys can play with ray guns (water guns) and shoot Storm Trooper targets. You can check out these Star Wars games for more fun ideas.
6. Cops and Robbers
Everyone has played a game like cops and robbers. It's a classic for a good reason: it's fun!
In order to have an even number of cops and robbers, you can include which role each guest is playing on their party invitation. When guests arrive, they can either put on a robber eye mask or a cop badge.
Your party should also include a jail cell prop. You can find a cheap one online or let the boys get busy by building their own out of cardboard. Not only will this prop help create hilarious party photos, but it'll serve as a jail space when they play the game.
Although the kids will have fun playing cops and robbers for a long time, they can also play other competitive games like squirt gun battles or capture the flag.
The party decorations and food should be black, white, blue, and gold to fit with this theme.
7. Sports Tournament
Any parent who has a son can attest to the fact that they have an unlimited supply of energy! When you throw birthday parties for boys, you need to make sure the action is nonstop. One of the best party ideas is to focus on a sports theme.
If your son has a favorite sport, you can make that the specific party theme. However, if he likes all kinds of sports, having a variety is sure to keep the boys entertained all day.
A scoreboard is not only a great party decoration, but it's also helpful for keeping track of points scored by each team. If the boys get tired of playing the traditional sports, you can surprise them with these sports games that have exciting twists.
Remember that no sports party would be complete without a birthday cake designed like a ball or field! If you want to give out cool party favors, you could even customize special birthday party trophies that have everyone's name.
8. Pirate Treasure Hunt
Boys love dressing up as crazy characters, which is why having a pirate party is a fantastic idea.
At the party, you can provide all kinds of gear to help them transform into pirates. Fake beards, eyepatches, peg legs, hooks, stuffed birds, and bandanas are easy accessories that can make the party feel real.
If you have a pool, the boys will get a kick out of walking the plank when they jump off the diving board. They can also play on pirate ship floats or sail their own toy boats.
One of the main activities of the party can be a treasure hunt. You can give the boys a cryptic map and they'll have to work as a team to find the treasure. If you want to take things to the next level, you could buy a treasure chest and fill it with gold chocolate coins and any other treats you think they'd enjoy.
9. Superheroes Vs. Supervillains
Whether your son loves comic books or superhero movies, chances are high that he has a favorite superhero. If he can't get enough of the superhero universe, you can transport him there by throwing a superheroes vs. supervillains birthday bash.
The boys can arrive dressed up as their favorite hero or villain for the best costume party ever. It's a good idea to keep some capes or masks around in case anyone forgets to dress up.
Did you know that there are tons of superhero games that can keep the boys entertained for hours? The best news is that you don't need to destroy any buildings or rescue citizens in danger. Lots of these games only require a handful of materials.
The food should also be fit for superhumans. The possibilities are endless. You could create (super)hero sandwiches, Rice Krispies Thor hammers, or a Superman cake.
10. Dinosaurs
If your son is interested in prehistoric eras, a dinosaur birthday party could be a blast. You could make the party all about dinosaurs, or you could go with something more specific like The Flintstones.
In order to take your party back in time, you'll need lots of plants, dinosaur decorations, and dinosaur eggs. Hanging a pterodactyl from the ceiling fan is a fun way to make it fly above the guests.
For activities, the kids can make their own dinosaur masks, dig up dinosaur bones and put them back together, and watch dinosaur movies like The Good Dinosaur. If you have a sandbox in your yard, you can even set up an archaeological dig so that the boys can hunt for their own dinosaur fossils.
11. Fun in the Mud
Lots of boys love to get dirty. Anyone who's a parent has probably discouraged this behavior in the past. However, if the chaos in a controlled environment like a party, you can let the boys have fun without bringing any of the mess indoors.
This party works best if you have a backyard or have the ability to rent an outdoor space for the afternoon. For activities, you can fill up a kiddie pool with mud and let the kids go wild. They can wrestle, make mud pies, and splash around.
It'd also be fun to set up an obstacle course and other games like capture the flag. Since they're slippery, it'll make these games even more challenging. When they're done playing with the mud, they can get clean by hosing each other down, running through some sprinklers, or even having a water balloon fight.
The food should also take on a muddy theme. One treat you can serve is dirt and worms. If you mix chocolate pudding with Oreo crumbles and gummy worms, the kids can pretend they're digging in the yard. The centerpiece of the party could be a giant bug cake.
12. Martial Arts Mania
Lots of boys channel their energy by practicing martial arts. Whether your son likes karate, taekwondo, or kickboxing, a martial arts party is sure to be a hit. Even if he doesn't practice martial arts, lots of boys think ninjas are awesome.
At your martial arts party, you can set up target practice for the kids to test their skills. Decorate the space with cinder blocks, martial arts flags, and posters of masters in action.
Another activity could be watching a martial arts movie like Kung Fu Panda or The Karate Kid. To get more into the spirit, the boys can also dress up in belts, robes, or face masks. If you want a good photo op, they can pose with plastic swords or ninja stars.
13. Bouncy Bash
Another high-energy birthday party theme boys would love is anything that involves bouncing.
You could rent an inflatable bounce house and obstacle course or take them to a trampoline park filled with all kinds of adventures. One fun party idea is to give the boys magical jumping beans (jellybeans) before the games start so they can have extra bouncing powers.
These parties are simple because the kids won't be interested in doing much else besides bouncing and playing together. This means you won't have to do much planning.
If you do decide to make this a destination party, your work is even easier. Lots of indoor trampoline parks have birthday packages that keep the kids fed, entertained, and supervised.
14. Paint Party
Is your son an artist at heart? He can release all of his creative visions by throwing a birthday paint party.
This party is best for people who have a backyard where things are allowed to get messy. Each guest can have their own canvas to create a masterpiece. Not only is painting a fun activity, but they'll be able to take their work home so they can always remember the party.
There are lots of painting methods boys would enjoy. Splatter painting, finger painting, and sponge painting are a few fun twists to the traditional brush technique. Since these forms lend to more abstract pieces, everyone can make interesting paintings even if they don't have artistic skills.
Other fun activities include face painting and water balloon fights using balloons that are full of paint. Just make sure that all the paint you use is safe for the skin and washes off easily.
If you want to take the party elsewhere, there are tons of art studios that have birthday events. This takes the stress of planning and supervising away.
15. The Wild West
Anything can happen in the Wild West! Make your son's birthday party a rootin' tootin' time by transporting everyone back to the 1800s.
You can help every boy feel like a real cowboy by handing out hats and bandanas. Teach them how to make their own lassos and have a competition to see who can lasso an object first. The winner can wear a special belt with a squirt gun holster.
Other games you can play are target practice with squirt guns, gem mining in a sandbox, and pin the brand on the cow. If you have the funds or accessibility, the boys would also love hanging out with real horses. You could ask a local stable if they can transport a horse to you or if you could bring all the kids there to do some riding.
For food, be sure to serve some cowboy classics like steak, beans, and root beer floats.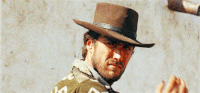 ---
Ready to Make Incredible Birthday Invitations?
With so many awesome boys' birthday party themes to choose from, your son is guaranteed to have his best party yet!
No party can get started without sending invitations first. Once your son chooses a theme, the two of you can sit down together and customize your own invitations. Greetings Island has hundreds of birthday invitations templates to make the process easy and fun.
Once you've designed the perfect invitations, you have lots of options for sending them out. If you want to go paperless, you can send them through email with convenient RSVP services. You can also save them as a high-quality image to share online or text. If you want to go with the traditional mailing route, you can print them at home or in a professional shop for stunning results.