How To Write A Graduation Speech: 12 Practical Tips
Around 2 million bachelor's degrees are given out every year, but only a handful of students are chosen to give a graduation speech. It's a wonderful honor that allows you to make a lasting impression before your classmates start the next chapter of their lives. Everyone will be there to hear you speak, including friends, family, and faculty.
It's a lot of responsibility, so it's only natural that you might be feeling a bit nervous and unsure of where to begin. But fear not! There's a lot you can do to be ready.
Read on for 12 tips to write, prepare and deliver a memorable graduation speech.
Tip #1: Read Inspirational Quotes
Reading inspirational quotes is a great way to start brainstorming graduation speech ideas. The best quotes can pack a whole speech into only a sentence or two.
Here are a few examples to get the fire of inspiration started:
"The two most important days in your life are the day you are born and the day you find out why." – Mark Twain
"Life is like riding a bicycle. To keep your balance you must keep moving." – Albert Einstein
"If you are free, you need to free somebody else. If you have some power, then your job is to empower somebody else." – Toni Morrison
"Youth is happy because it has the ability to see beauty. Anyone who keeps the ability to see beauty never grows old." – Franz Kafka
If there are a couple of quotes that truly mean a lot to you, then it's okay to use them in your speech, but in the long run you should rely mostly on your own words and feelings.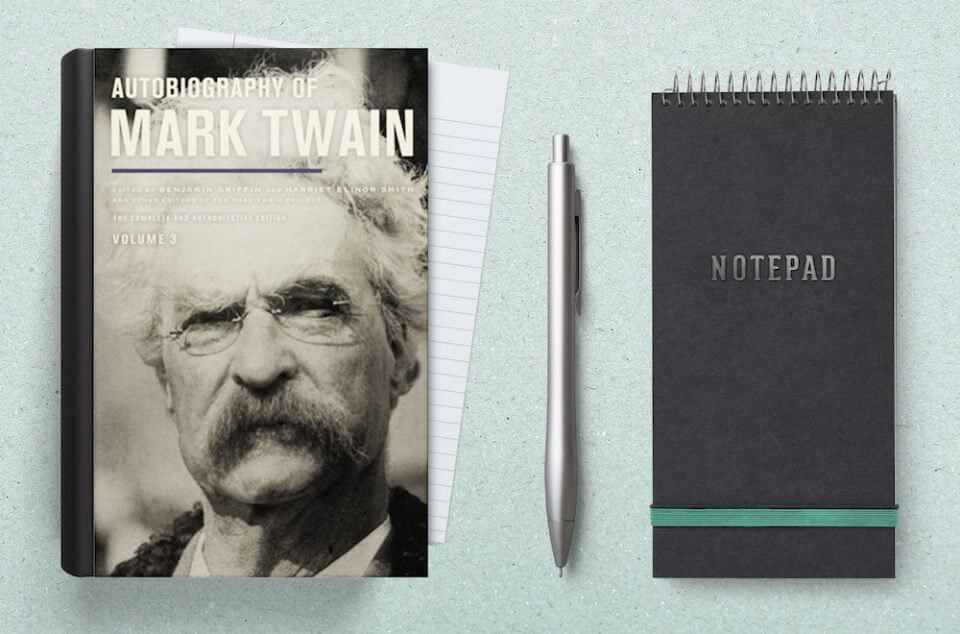 Tip #2: Listen to and Watch Famous Speeches
There is a lot you can learn from listening to and watching famous speeches.
When listening to just the audio of a speech, you can focus on how the speaker uses dramatic pauses and passionate tones to keep their audience's ears perked up. You'll also notice that the speaker pronounces words slowly enough so that everything is clear, rather than mumbled.
As you watch a speech, pay attention to how a speaker moves their hands for emphasis instead of gripping the podium for dear life. Facial expressions are also important. A speaker shouldn't look bored or sleepy, so try smiling and raising your eyebrows from time to time.
Lucky for you, there are plenty of amazing speeches out there to learn from. For example, Martin Luther King Jr.'s "I have a dream" speech about equal rights is one of the most famous speeches of all time. Watch it and find out why.
You can also watch actual graduation speech examples that went viral on the internet because of their truthful messages and sincere delivery.
Tip #3: Reflect on the Past
An important element of a graduation speech is the past, whether distant or recent. Which experiences did you learn from? What has shaped you as a person up until now? Reflect on them.
You can focus on an important moment from your childhood if necessary, but be sure to include notable stories or lessons you learned during your time in school.
This is also a great opportunity to talk about people who inspired and helped you along the way. For example, who was your best teacher and why? What did they teach you?
Almost anyone can give sage advice, but without your personal stories to springboard from, your advice will go into one ear and out the other.
Think of some examples and explore them through writing. Not everything will go into the final version of your speech, but for the time being you should simply search for those stories that reveal shareable pearls of wisdom.
Tip #4: Think About the Future
An equally important aspect of any graduation speech is the future, including its promises and potential pitfalls. Now that you and your classmates are graduating, the future is in the forefront of everyone's mind.
Think about what exactly you want to do with your life, how you're going to do it, and why. Of course, you don't want to focus on your future exclusively. Make sure you zoom out and talk about broad ideas and insights that can be applied to your class or generation.
For example, what common problems, personal or global, will the future hold? What can one do about it? This is a good chance to talk about working together as a community, country, or as one race.
Whether you're explaining the struggle of depression or the crisis of climate change, it's crucial to end on a hopeful note. With your speech, you can help guide people forward into the next step of their lives and beyond.
Tip #5: Decide on a Theme or Message
By now, you've probably written hundreds of different academic papers. No matter what their topic, though, they all had one thing in common: a thesis. Like any other paper you've written for school, your speech should have something similar to a thesis as well.
In other words, your speech will need a theme or message that can keep your audience's attention focused. The more you ramble, the less likely they'll pay attention or remember what you say afterward.
A speech can have more than one message, but it's best to keep it to less than four main messages.
One example is actress Natalie Portman's graduation speech which focused on fighting against self-doubt and pursuing your passions.
Here are some other ideas for graduation speech themes:
The benefits of failure
The importance of imagination
Embracing the unknown
Finding your passion
Facing your fears
Keeping in touch with your inner child
Tip #6: Start with a Hook, End with a Quote
You only have one chance to grab your audience's attention, and that's at the very beginning of your speech. Once you lose them, chances are you won't get their attention back, so it's crucial to begin your speech with a hook.
A quote, whether it's from a book, movie, or elsewhere, is a common way of capturing people's attention at the beginning of a speech, but there are other ways to hook them too.
Another way is to tell a brief but interesting story that reflects the themes of your speech. Opening with a question or related statistic that you plan on illuminating for the next quarter of an hour or so is yet another way to keep people focused and interested.
Everyone loves a good joke, which is why preparing one is a great way to not only open up your speech, but break the ice too.
While you should start with a hook, you should end with a quote. It can be a quote from someone else, or better yet, it can be a quote from you. Think of a way to summarize your message into a pithy, final statement. If your audience walks away with only the one quote in their heads, they will still receive a valuable insight or piece of advice.
Tip #7: Write Multiple Drafts
The first draft is usually the most daunting because you're starting with a blank page, but afterward you have something to work with, so it should be less stressful. As you write the first draft, don't second guess yourself. Rather, let the ideas and words flow as freely as possible.
Once you have your first draft, step away from it for a day or so, then come back to it with a fresh pair of eyes. If you're like most people, you read in your head, but when editing, it's a good habit to read sentences out loud to make sure they flow well and sound natural.
While you edit, reword cliché phrases, such as "since the beginning of time" or "the calm before the storm."
Beware of waffling too. What's waffling? It's when you use too many words or sentences to talk about something when it could be phrased more simply and concisely.
As you go through each draft, you'll want to keep an eye out for any typos. Once you feel really confident in the draft of your speech, send it to a few trusted friends who can provide you with constructive criticism.
Tip #8: Send Out Graduation Announcements Ahead of Time
You'll want as many friends and family members there for your big day as possible, so you should send out graduation announcements fairly early. It's typical to give a notice of at least two weeks, if not more.
Be sure to include the date, location, and time of the event. But why stop there? Most online cards are customizable, so feel free to include a professional picture that shows your confidence and sense of accomplishment.
Encourage your friends and family to make their excitement viral by adding a graduation hashtag to your announcement.
If you plan on having a graduation party, which you most definitely should, make sure you send the invitations out in a timely manner too.
For those who are not invited to the ceremony, you can send graduation announcements after the event when you get a chance. Usually within a month is acceptable.
Tip #9: Practice in Front of a Mirror and with a Few Loved Ones
Practicing in front of a mirror allows you to be aware of your facial expressions and body movements. As you speak, emphasize with your voice, face, and arms where it feels necessary and natural.
Having a few loved ones around to practice your speech with has multiple benefits. For one, you can get feedback from them on both your performance and the speech itself. A miniature audience also gives you the chance to get comfortable with making friendly eye contact as you speak. However, it should be relatively brief eye contact, so don't focus on just one person during your actual speech.
Time yourself as you speak to determine how long it takes to give the whole speech. On average, a graduation speech is about 10-20 minutes long. It should be as concise as possible without sacrificing the content or quality. The right length is something of a balancing act, but with enough practice reading your speech, you'll develop a feel for what parts may drag on and what parts may need to be expanded.
An additional bonus that comes from repeated practicing is that you'll be able to memorize more of your speech. After all, it's better to face the audience as much as possible rather than look down at your notes.
Tip #10: Dress to Feel Confident and Comfortable
It might seem like confidence and comfort are mutually exclusive, but there are certain items you can wear to both look and feel great.
You'll be doing a lot of standing and walking, so when it comes to women's clothing, limit heels to 2 inches or wear some fashionable flats. Long skirts are ideal because they don't restrict your movement and you won't have to worry about any wardrobe malfunctions. Avoid thin straps or strapless tops by wearing a conservative yet elegant blouse.
Once you have an outfit picked out, test it by wearing it for a day to see how it feels.
For men's clothing, you can wear dress shoes with gel inserts. There are lots of dress pants with flexible material. It feels like you're wearing comfy pajamas when in fact you look ready to trade some stocks. There are also button-ups with stretchy material too. It's best to try these items on in the store to make sure they fit perfectly.
Another option is to choose clothes made from a breathable material, such as cotton.
A neck tie is often notorious for being uncomfortable, but it looks quite snazzy. As a compromise, don't put the tie on too tightly. If your shirt fits well, the tie should too. On the other hand, clip-on ties are not only comfortable, but also convenient. As long as the clip-on is of high quality, it should look genuine.
If you have an outfit that looks great but doesn't quite fit right, consider getting it tailored to perfection by a local seamstress.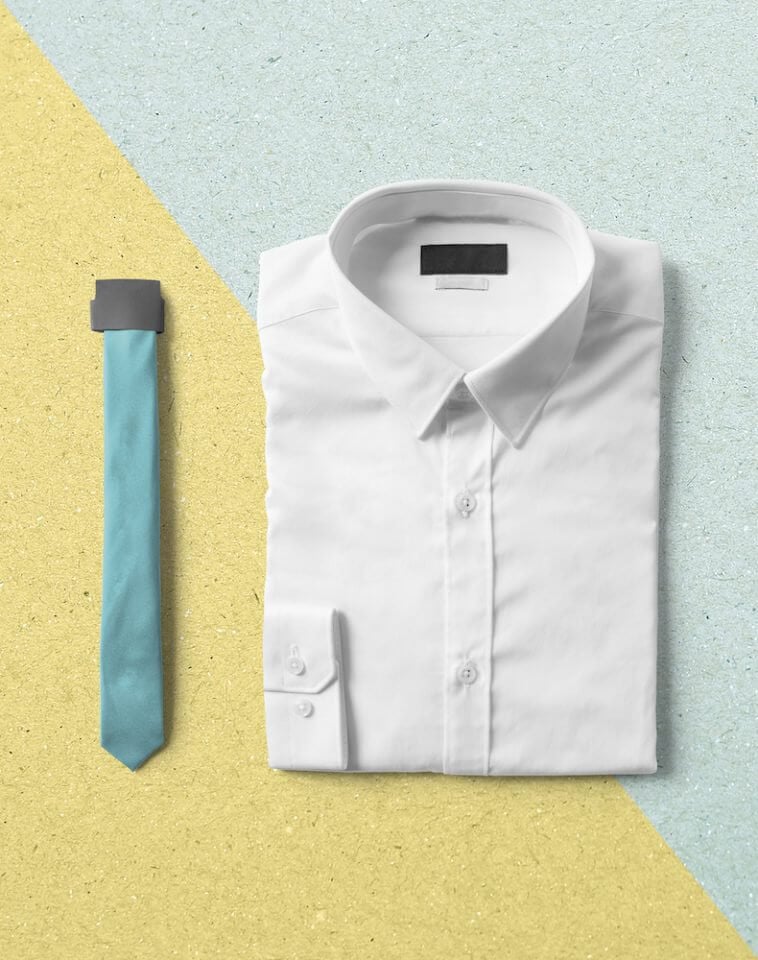 Tip #11: Keep Your Nerves in Check
Say "eleven benevolent elephants" five times fast. Chances are it didn't come out exactly as you intended.
You're not a machine, you're human. You might make a mistake or two during your speech, such as mixing up words or mispronouncing them altogether. That's totally okay! Don't dwell on it, just shake it off and start over from where the slip-up occurred.
Take advantage of psychology and feel more confident by striking a power pose beforehand. Go into a bathroom or another private area and stand with your feet wide apart as you lift your arms outward and upward for about a minute.
You should also remember that feeling nervous is perfectly natural. Worrying about being nervous can make you even more nervous. Accept that you'll feel some degree of anxiety and take a few deep breaths to reduce it as much as possible. Remember that pauses feel a lot longer in your mind, so most people won't notice you taking a moment to catch your breath during your speech.
Tip #12: Be Yourself
Even though researching speeches comes with a lot of benefits, you should remember that everyone is an individual with their own habits and style. It's normal to feel pressured when you have to prepare such an important speech. When you look for inspiration, you may be tempted to try and mimic these idols.
While it's important to learn from such great speakers, you should only take from them the skills that work for you and adapt them to your own habits and style.
You weren't chosen to give a graduation speech because you're Abraham Lincoln or Malala Yousafzai. You were chosen for the simple reason that you're you. If you're known for being funny, then go ahead and tell a couple of jokes. If you're the sentimental type, feel free to let loose a few tears.
You're much more likely to give a memorable speech if you stay true to yourself and your beliefs.
---
Are You Ready to Send Out Your Graduation Announcements?
Now that you know how to go about giving a memorable graduation speech, you should be ready to send out your announcements and invitations.
For the price of nothing, Greetings Island has an amazing variety of artistic announcements and invitations to let everyone know about your upcoming big day. They are easily customizable so you include all your information in an awesome presentation that fits your tastes. The perfect design is a mere click away!
After the festivities, you can also send lovely graduation thank you cards to show your gratitude to your friends and family.
Once you've customized your announcements, you can easily print them at home or at a professional print shop. Keeping things virtual? We have additional options, such as sending them through email with RSVP services or downloading them as high-res images that you can share on social media networks.