22 Joyful Mother-Daughter Date Ideas for Priceless Quality Time
Did you know that we spend close to 300 minutes per day with family when we're children, but this time drops down to around 50 minutes when we're adults?
Some daughters may feel like their moms are a little overbearing when they're younger, but these relationships tend to evolve into a special friendship as adults. You may not live with your mom as an adult now, but maintaining a close relationship with her throughout your life can enrich you like no other relationship. No one will look out for you like your mom always has and always will.
Whether you're looking for sweet Mother's Day activities, birthday celebrations, or ideas to spruce up any regular day, we've got you covered. Read on to explore 22 outstanding mother-daughter date ideas that will make you and your mom light up.
1. Cook Your Mom's Favorite Childhood Meal
Lots of adults always feel nostalgic for their childhood comfort foods. Even if your mom wasn't a master chef, the way that she made grilled cheese sandwiches for you probably tastes better than anything you could try to recreate. If you want to take care of your mom the way she took care of you, you should ask her what her favorite meal was during her childhood.
This will be a special experience that neither one of you will forget. Your mom can feel like a kid again and you can learn more about her as a person rather than just a mother. You may end up with a new recipe that you love and you can think about your mom whenever you prepare it.
2. Go Shopping Together and Buy Her a Surprise
If you and your mom have fun chatting together, then you could do anything and have a blast because you're enjoying each other's company. You should take your mom out for a casual day of shopping and pay attention to the items that attract her eye. If your mom has a hard time spending money on herself, you can wow her by buying something that she'll appreciate but wouldn't purchase on her own.
The shopping options are endless, so take some time to reflect on your mom's interests. You could visit a general mall, her favorite outlet, a thrift store, a jewellery store, and more. Don't forget to grab some fancy drinks that you can sip on while you browse.
3. Plan a Rejuvenating Spa Day
Your mom deserves to feel like a queen, and what better way can you accomplish this than by planning a luxurious spa day? Lots of spas offer group packages, so you don't need to break the bank to spoil yourself and your mom. The only thing that's better than getting pampered is knowing that your mom is by your side enjoying herself, too.
If you don't have the budget for a proper spa day, then you can always get fancy at home as well. You can splurge on some face masks, a foot scrub, nail polish, and moisturizer. You could even get your mom a massage gun so she can get professional masseuse results at home whenever she wants.
4. Unplug for the Day
It's true that technology has simplified our lives in many ways, but it's also created interesting problems as well. When you aren't mindful of how you use modern tech, it's easy to get sucked into the stressful virtual world and neglect your relationships. You and your mom can both benefit from powering down your smartphones and shutting off the television for a day of wholesome fun.
You could do all kinds of activities together without technology. Going on a nature walk, visiting a museum, doing a puzzle, and taking a dance class are just a few ideas. Without tech butting in the way, you can spend better quality time with your mom.
5. Try a New Recipe Together
Are you and your mom total foodies? If so, you should put your culinary skills to the test by experimenting with a new recipe. You could try to create a gourmet meal or keep things simple with basic cookies.
Going to the store to gather the necessary ingredients will feel like a fun mission. You can work together as a team to prep your ingredients and pull everything together into a finished product. Even if it doesn't taste as great as you hoped, you'll crack up as you question where you went wrong.
6. Pick Out Each Other's Outfits
Another shopping idea that you can try is picking out new outfits for each other. This is especially helpful if either one of you has been feeling like you're in a style rut. Having someone else's perspective on what they think would look fabulous on you can revamp your whole style.
Not only will the shopping experience be fun, but you can also share lots of laughs as you have a fashion show. Be sure to take lots of cute pictures with your mom in your new outfits. Even if you don't totally love each other's picks, you'll still appreciate the opportunity to switch things up.
7. Play Games All Day
Do you and your mom have a competitive side? You should consider planning an entire day of playing games together. Try to get as many different games as possible so you can reveal each other's strengths and weaknesses.
You can go high tech by whipping out your favorite gaming consoles or even going to a local arcade. Don't forget about classic board games and card games as well. You'll love being able to tease each other when the other person loses.
8. Do a Silly Activity
On a similar note, there are plenty of other silly activities you and your mom can do to feel young at heart. You could go mini golfing, bowling, check out an amusement park, play laser tag, try rollerblading, get a caricature painting of yourselves, or take a new class together. Ask your mom about what she'd be interested in doing and see what options are available nearby.
If your mom was always the rule enforcer when you were a kid, you'll love seeing her laughing and letting loose. Since moms work hard to make their kids' lives as exciting as possible, she'll appreciate having a day to decompress from any stress she may be feeling.
9. Try a Craft Together
Sometimes it's nice to slow down from the hustle and bustle of everyday life and do a relaxing craft. Crafts tend to be a quiet activity, which allows you to have some good conversations with your mom. With some atmospheric background music and a glass of wine, you two can have a wonderful afternoon.
There are plenty of excellent craft ideas out there. If you're looking for inspiration, you can use resources like Pinterest to find the most popular ones that cater to your interests. You even have the option to attend a craft workshop together to get professional results. The best part is that you can keep your finished crafts once they're done!
10. Work Your Way Through a Question Book
Whenever anything big or small happens in life, lots of daughters want to call their moms first to discuss what's going on. Even if you already have a close relationship with your mom, there's still probably a good amount that you don't know about her yet. Knowing which conversation starters to ask can be hard, which is why you two should sit down with a question book that's designed to help two people get to know each other intimately.
There are so many books out there, so take some time to find your perfect pick. Some books have question ideas while others are journals that you can fill out together and have as a keepsake after. You'll be able to appreciate your mom even more after this special activity.
11. Go to an Adventurous Restaurant
Do you and mom love catching up over a yummy plate of food? Instead of going to your favorite restaurant, you should challenge yourself to try a new restaurant that you'd normally overlook. This could include restaurants with interesting themes or an international cuisine you haven't tasted yet.
You should order and share as many dishes as you can to get the most out of this experience. You can chat about which dishes you enjoy the most and why. If you fall in love with the restaurant, you'll be pumped to have a new place to hang out with your mom in the future.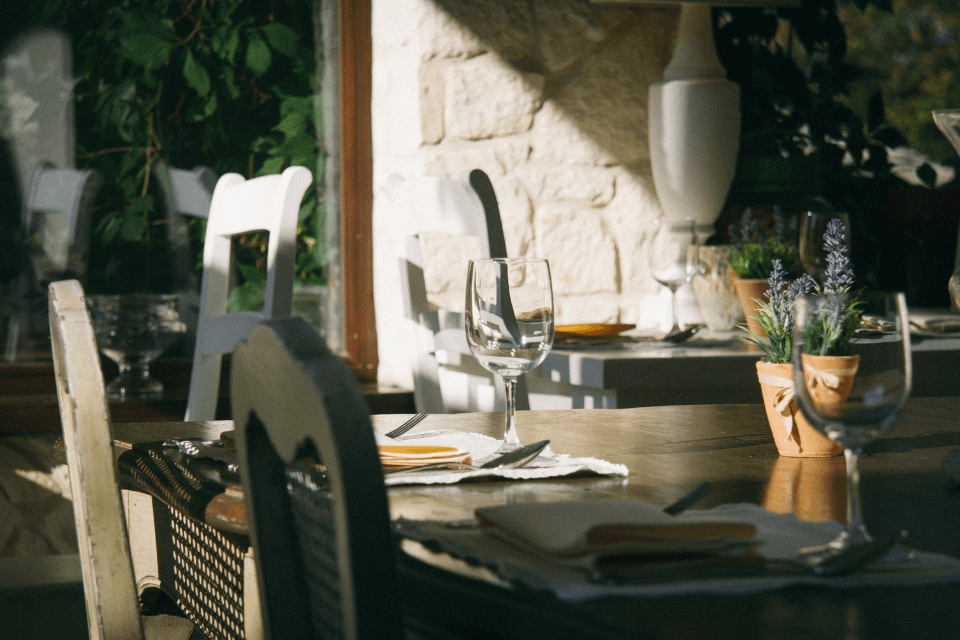 12. Do Each Other's Hair or Makeup
Some daughters tease their moms about their old-fashioned hairstyles and makeup while some moms think their daughters' styles are super bold. You could have tons of fun doing each other's hair or makeup like you would on yourselves. You might be surprised to learn a few tricks that you'll want to use in the future!
No matter how stunning or wacky the results are, you can both walk in each other's shoes for a day. Don't forget to snap a bunch of photos so you'll always remember these unique looks. If you're adventurous enough, you can even go out in public after and see if any strangers compliment you.
13. Help Her Cross Something Off Her Bucket List
The best moms put their children's needs above anything else. This often includes their own dreams. However, since raising incredible children is one of the most rewarding things ever, your mom would make the same decision to have you again and again if given the choice to go back in time.
Now that you're older and independent, you can help your mom revisit any goals that she had in life that parenting could've interfered with. From skydiving to visiting a new state or country and beyond, there are all kinds of items that could be on her bucket list. As long as you have the time and money, you can give her the surprise of her life by being by her side while she accomplishes her goals.
14. Plant Something Together
If you or your mom have access to some yard space, you should take a trip to your local flower nursery or home improvement store to check out some plants. You could shop for some colorful flowers or a charming tree that can grow tall and strong. You may even want to get two of the same plant so you and your mom can both have one in your yard.
Plants are a gift that keep on giving because they'll transform your yard with a little bit of care. Planting your flowers or trees is a relaxing activity on its own. You'll also feel a deep connection to your mom whenever you look outside and see your plant continuing to flourish over the years
15. Try a Funny Challenge That Requires Teamwork
One viral trend that took the internet by storm several years ago was the "not my arms" challenge. People posted thousands of videos performing everyday activities that became impossible once someone else took control of their arms. The person in front can see what's going on and give verbal instructions while the person behind them has to move their arms and try to accomplish the task.
Cake decorating, applying makeup, and eating are just a few simple activities that turn hilarious with this challenge. Whether you do the "not my arms" challenge or any other lighthearted challenge that requires teamwork, you and your mom can appreciate the silly antics and the opportunity to strengthen your connection.
16. Visit an Animal Sanctuary
Are you and your mom big animal lovers? You should do some research to see if there are any animal sanctuaries nearby that you can visit. Kind and knowledgeable tour guides can walk you through the sanctuary grounds and introduce you to all the adorable animals there that they've rescued.
In addition to petting these precious creatures and hearing their interesting stories, you can feel good about contributing to their welfare by donating. You'll have lots of fascinating photo opportunities with the friendly residents as well. Nothing will be more heartwarming than watching your mom's face light up when she meets each animal.
17. Ask Her What Her Perfect Day Would Look Like
Every mom is different, and sometimes the best way to plan a mother-daughter date is to ask her what she wants directly. If you have an entire free day, you should ask your mom to give you a detailed explanation of what her ideal day would look like from when she wakes up until she falls asleep. You can do everything within your power to grant her wishes.
This could include a luxurious breakfast in bed, a walk around her favorite park, a trip to a bakery, eating a home-cooked dinner, watching her comfort movie, and more. It's always interesting to learn what activities make others feel the happiest. You'll understand her personality much better and maybe even appreciate the little things in life more.
18. Do a Blind Taste Test to Find Your Favorite Brand
Have you ever thought about how the power of marketing can blind your taste buds or other senses? Having a positive association with a particular brand can make you think that their products are your favorite when there are actually better ones on the market. If you're looking for a unique mother-daughter date idea, you should put your senses to the test by trying different brands without knowing what's what.
One example could be getting to the bottom of what your favorite ice cream brand is. To keep the results fair, you should sample the same flavor like chocolate or vanilla from each brand so you can focus on the quality of the ingredients rather than the different flavors. Put a scoop of each brand in a bowl with a letter or number that matches the brand so you can do a blind rating of each ice cream. The final results will probably shock both of you!
19. Spend a Day at the Pool, Lake, or Beach
What's more calming than spending a day at the pool, lake, or beach? You and your mom can soak up some rays, listen to some catchy tunes, and have a glorious picnic. You can tell your mom that you're having a casual day and then wow her with the food, music, and any other details that can make your day even better.
Take some time to reflect on what your mom loves to do when she's at the pool, lake, or beach. You may want to pack a volleyball, some cool floats, a deck of cards, her favorite magazine, or more. She'll be blown away by how thoughtful you are.
20. Try Geocaching
Geocaching is an exciting trend that's taking over the world. If you've never heard of it before, geocaching involves going on a treasure hunt anywhere across the globe to find mysterious treasure. This treasure is left behind by others who are participating in the fun of geocaching.
The only rule is that once you take a gift from a stranger, you need to leave something else behind for someone new to discover. Since geocaching exists everywhere now, you should be able to find a destination near you. This is sure to keep you and your mom on your toes.
21. Book a Night at the Most Interesting Airbnb You Can Find
Staying at an ordinary hotel can be a great experience, but there are so many other places with one-of-a-kind personalities out there. Airbnb lets individual property owners list their rentals that represent their own tastes and lifestyles. For example, you could stay on a farm with cute animals roaming around or in a home that's decorated to make you feel like you're in the world of a movie like Harry Potter.
Even the hunt for the most interesting Airbnb listing will be fun since there are so many good options to browse through. You and your mom can look together or you can find one on your own and whisk her away for a surprise. Once you try this, you'll want to make this a regular tradition so you can enjoy more bonding time with your mom.
22. Taste Some New Cocktails
Having a go-to cocktail is helpful whenever you're in new social settings. This familiar drink can always hit the spot and allow you to feel at ease. However, there are so many awesome cocktails out there that you may not have found your true favorite yet.
If you're up for an adventure, you and your mom could go to a glamorous rooftop bar and order at least one new drink off the menu each. Be sure to have a sip of each other's drinks so you can try as many new cocktails as possible. If you want to save money and improve your bartending skills, you can follow new drink recipes at home as long as you have the right ingredients.
These Mother-Daughter Date Ideas Are Bound to Create Countless Precious Memories
When you have a strong connection with your mom, the two of you can have an amazing day together just sitting around talking. However, it's always nice to have some lovely mother-daughter date ideas in mind whenever you want to wow your mom. Whether you want to make her feel loved on Mother's Day, her birthday, or any other occasion, these ideas will help you plan phenomenal dates.
It's always a good day to celebrate your mom. Greetings Island is here to help you make the most out of every Mother's Day, birthday, and every other special occasion. If you try any of these activities and give your mom a gorgeous, customized card, she'll feel like the luckiest mom in the world.
---
Photo Credits: Dean Mitchell, Conscious Design, Maria Lin Kim, freestocks, Kenny Eliason, Ali Inay, Gaby Yerden, The Travel Nook,Hillary Ungson, Kevin McCutcheon, Paweł Wojciechowski, Toa HeftibaHire on UnSplash