When and How to Plan a Virtual Party
Did you know that Tristan da Cunha is one of the most remote places on earth? At 1,750 miles off the coast of South Africa, it's an extremely difficult landmass to reach.
When you live far away from certain friends or family members, it could very well feel like they're located on that island. The good thing is that you can use the power of technology to replace everyone's sense of loneliness with love and fun.
All of your friends and family are waiting for you to throw an awesome virtual party. Are you wondering when and how to plan the best virtual party? Keep reading to learn all about it.
When to Throw a Virtual Party
One of the most difficult aspects of throwing any type of traditional party is trying to get people to actually show up. Everyone has good intentions, but life almost always gets in the way. Whether it's an important business meeting, an unexpected flu, a personal emergency, or even just car trouble, there are always plenty of reasons why people can't attend.
The great thing about a virtual party is that it will give many more people the opportunity to be there, all from the comfort of their own homes. Just about everyone has a laptop or a desktop with functional internet and, nowadays, electronic devices even have a built-in camera.
Knowing how easy it would be to show up to your virtual party will encourage people to be there, especially knowing that they only have to travel as far as their desk. They could even wear pajama bottoms and nobody will be able to tell.
With this in mind, you'll be glad to know that you can turn any and every kind of party into a virtual extravaganza. If you want to make turnout easier and practice social distancing for everyone's safety, then a virtual party is definitely for you.
How to Host a Virtual Party for Any Occasion
Not all parties need to have an explicit purpose or theme other than the fact that you want to reconnect with old friends and possibly make new ones. Sometimes it's nice just to celebrate life and love.
Whether you have friends and family who are in quarantine or simply live far away, a general virtual party could be just the thing to lift everyone's spirits.
1. Pick a Program
While you don't have to pick a venue for your party, you'll have to decide whether you'll want to use Skype, Zoom, or another video conferencing program. Keep in mind that everyone else will need to have access to the software you choose, so it should be a common and free program that's as easy to use as possible.
2. Think About a Time Frame
Once you decide on the program, you'll need to start thinking about how laidback you want the virtual party to be. For instance, if you plan on inviting only a handful of close friends, then you won't need to focus too much on planning how it will go. On the other hand, if your party will include distant family members, acquaintances, or even some people you've never met before, then you'll need to put a bit more effort into the planning process.
As great as a virtual party can be, it can't last forever. Compared to a traditional party where you could chat on a balcony then come inside and lounge on the couch, virtual partygoers are more or less limited to sitting at their computers. This is why it's a good rule of thumb to plan for your party to last about an hour.
Some people might show up fashionably late or will want to hang out a bit in a more casual manner near the end of the party. Considering this, your hour of partying shouldn't be a strict timeframe. Rather, you should allow some extra time at the beginning and end of your virtual party. About 10 to 15 minutes each should be enough leeway.
3. Be Prepared for Technical Hiccups
Another benefit of having extra time at the beginning is that it will give you and your guests the ability to troubleshoot any technical problems. It's true that they won't have to worry about car trouble, for instance, but technology doesn't always run as smoothly as we would like. If any of your guests are having difficulties with the app, their computer, or their internet connection, then you can do your best to walk them through a solution in time for the actual start of the virtual party.
Speaking of the technical side of a virtual party, you should also consider creating some helpful instructions that you can send to all of your potential guests. Your close friends may be experts at video chat and other gadgetry, but some people might only have a vague idea of what they need to do or may be totally lost altogether.
The instructions can be sent with your virtual party invitations and they should offer a general overview of how to use the video conferencing program. You can also include useful tips, such as explaining where the mute feature is and how this can come in handy when participating in a large virtual party. It can be beneficial to know the difference between gallery view and speaker view in Zoom.
4. Create the Perfect Set-Up
An important aspect to consider is your set-up. For example, the average screen size for a laptop or desktop won't allow you to fully enjoy your virtual party. Instead, you can try connecting your computer to your television. If you want to go the extra mile, you could even connect your computer to a projector and see all those smiling faces across a large projector screen.
Additionally, the placement of your camera is going to be important. Having a camera that's about level with your eyes is ideal for comfort. Plus, your screen should show you from the chest or shoulders up, allowing people to fully register your facial expressions.
Camera placement isn't the only thing you should be mindful of. Lighting is crucial when dealing with video technology. The last thing you'd want is to look like a living shadow or a ghost. To create the perfect image, you should experiment with the number of lights you have and where you put them.
Don't forget to have a cozy seating arrangement. Whether you're on a couch or an ergonomic desk chair, you should be prepared to host the party in comfort.
5. Consider the Time Zones Involved
Another inconvenience you might run into is a huge time difference between you and certain guests. If you have sizable groups of people who occupy two different coasts, or even continents, then it's worth considering having separate parties. Instead of having some guests yawning throughout a party that's occurring at 3 AM where they live, you can have a party earlier in the afternoon and then a later one.
If you're unsure what would work best for everyone involved, it could be helpful to send out an online survey and find out which time availabilities have the most overlap. While some compromises might have to be made, most people are happy to shuffle their schedules a bit to have an opportunity to hang out with their loved ones.
Making the Most Out of a Virtual Birthday
It may not seem like it at first, but there's actually a lot you can do to have a fun and festive birthday through video chat. For example, you can instruct your guests to wear party clothes consisting of eye-catching colors. If your party has a theme, such as Hawaiian or 70s disco, then your guests can use that as an inspiration for their outfits.
Details can really make an atmosphere come to life, which is why you should have a 'Happy Birthday' sign in the background. You could also add balloons and streamers.
Birthday gifts could be sent in the mail ahead of time. That way, the birthday boy or girl can open their presents on camera and hold them up for everyone to see.
However, not every gift has to be a material thing. Guests could use the concept of a virtual birthday party to get more creative with their gifts. For instance, a musician could play an original song or an artist can draw a live caricature.
While not everyone can have a slice of the same cake, you could send a special recipe out to any guests who are adventurous enough and challenge them to bake their own cake. You could easily include this with your virtual birthday party invitations. As far as snacks and drinks go, you won't have to worry about that because your guests can snag whatever treats they have in the fridge or pantry.
No birthday party is complete without singing the happy birthday song. Internet delays might make this a bit difficult, but the key to being successful is for everyone to sing it at a slower pace than usual. By the end, it could very well become one of the most memorable and meaningful birthdays.
Virtual Birthday Party Game Ideas
If you want to have an art extravaganza, you can tell your guests to break out the crayons and colored pencils or, if the partygoers are older, the paint. To make things interesting, you can challenge people to paint the same image and see who does it best. To allow for fuller creative freedom, you can list three things that the art piece should have and let your guests come up with the rest.
Once everyone is done, they should hold their artwork up to the camera for kindhearted reactions and comments. You can even ask them to vote on the best piece and send ribbons to first, second, and third place along with honorable mentions.
Did you know you can get a browser extension called TwoSeven Extension that will allow you to stream a movie on Netflix, Hulu, or elsewhere at the same time as your guests? If your partygoers are of drinking age, then you can take shots every time something specific happens in a movie. For instance, everyone should take a shot every time a Twinkie is mentioned or seen in Zombieland.
Not every game has to be complicated. A good old-fashioned dance competition can be just what everyone needs to let off some steam. Pit two guests against each other and have one or more judges rate their performance. You can be prepared by creating an epic playlist ahead of time.
Having a Blast at a Virtual Business Party
Did you know that around 70% of people work from home at least one day a week?
Whether you're an experienced telecommuter or you're still trying to get into the flow of your new flexible schedule, you'll be delighted to learn that you can work hard and play hard as a team no matter where you are in the world if you plan a virtual business party.
You could pick a theme to enhance the party, such as beach paradise or 80s nostalgia, and have everyone dress up and decorate their background based on it.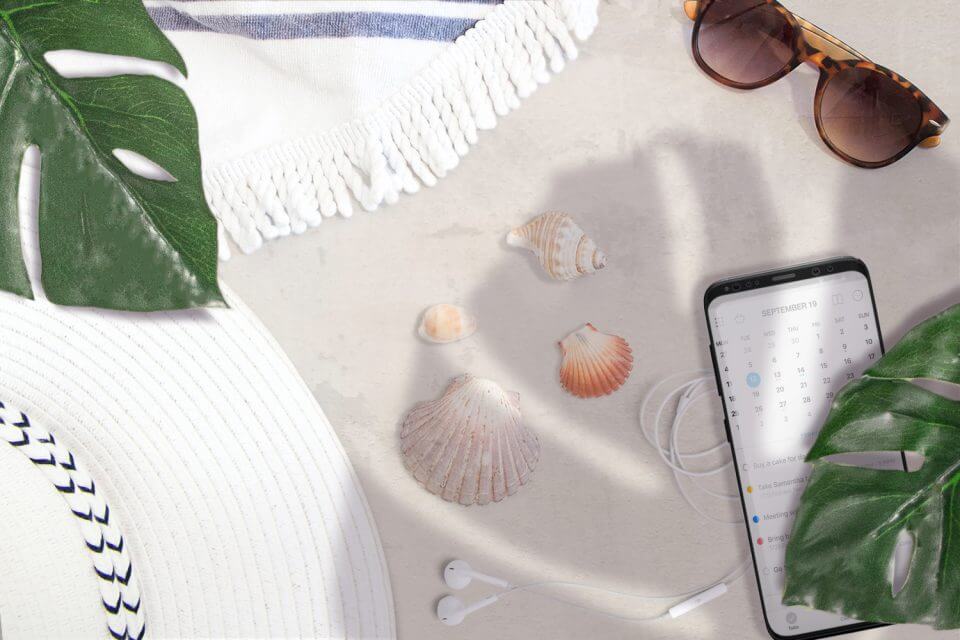 When hosting a virtual business party, your responsibilities as a host are even more important than a traditional party. Most people are quite familiar with how to interact at a traditional party, but when things are virtual it can take some getting used to. As a host, it's up to you to facilitate the conversation and activities.
Your guests will reflect your energy and look to you as a guide for what's going on. Similarly, if you see one of your guests not interacting or contributing, it'll be up to you to encourage them to come out of their shell. It's the virtual version of approaching a shy guest and making them feel like they're welcome and included.
The conversations you have during your virtual business party can be about pretty much everything, such as favorite vacation spots or the latest and greatest movies, but you should make a rule against talking about business. You and your guests shouldn't forget that it's a party, not a business meeting.
Business Party Game Ideas
As for games, you have a lot more options than you'd probably guess. While it might be a bit tricky playing a traditional version of charades, you can have your guests print a word without looking at it, then have them stick it to their foreheads. Other guests will then have to help the person guess the word, which could be a celebrity's name, a fictional character, or something else.
Of course, some of your guests might not have printers. Another way to do it is by sending several index cards with words along with your virtual business party invitations.
Another easy but hilarious game you can play is Would Your Rather. Each guest will have to choose between two bad options and explain why. For example, you can ask, "Would you rather fight 1 horse-sized duck or 100 duck-sized horses?" This is sure to cause a silly debate.
If you really want to get into the hosting spirit, you can create a Jeopardy board and host the classic game with your guests. The Jeopardy topics can be related to general trivia or they can be humorous facts related to people's jobs and the company everyone works for.
Celebrating With a Virtual Baby Shower
A baby shower is a milestone event and it's a great way to get everyone excited about a new member of your family. If you want to continue to practice social distancing by having a virtual baby shower, you'll be glad to know that there are still plenty of ways you can celebrate.
To get an awesome atmosphere going, you should decorate your background with balloons, star cutouts, pink and blue streamers, and any other festive things you can think of.
Baby Shower Game Ideas
You might be surprised to know that many of the traditional baby shower games can easily carry over into a virtual environment.
Baby shower bingo is a classic game that you can play by sending your guests a sixteen-tile bingo template to print out at home. Instead of just calling out random numbers, you can put a number on all the baby shower gifts that were shipped to you and call them out as you open each present. The winner can get a gift card code, a thoughtful trinket that could be shipped to them, or something entirely unique.
Another classic baby shower game is something you can play from the beginning to the end of your virtual party. The game is as simple as forbidding the word "baby," which can be pretty tough considering just about everything is going to be all about babies. You can tally each person's slip-up throughout the party and whoever said "baby" the least can win a neat prize.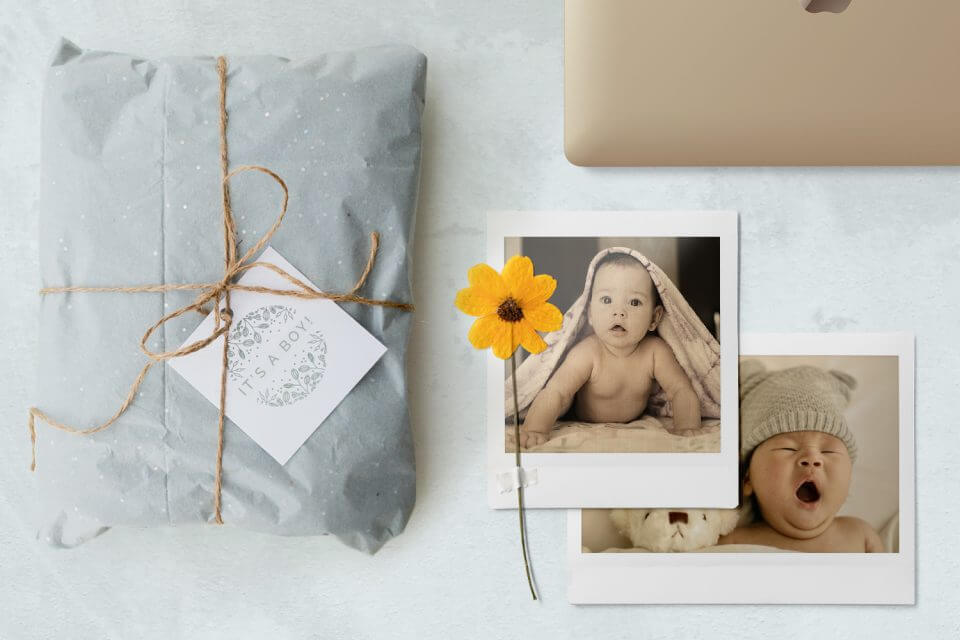 Do you want another fun activity that everyone will love? This baby guessing game is something you can prepare for as you send out your virtual baby shower invitations. On the invitation, you should encourage your guests to email a baby photo of themselves to you. After you have them all, you print them out and hold them up to the camera one by one.
The goal is for everyone to guess who the baby is. To encourage some friendly competition, you can give a prize to the person who has the most correct guesses.
---
Now You Can Throw the Best Virtual Party
Now that you've learned all about when and how to throw a virtual party, you can bring your friends and family together again.
Greetings Island can help you create the best party invitations. Our high-quality templates are easy to customize and can fit any theme or style you prefer. Best of all, you can print them out and ship them or you can send them via email or social media with ease.