The Woman Behind Your Favorite Invitations & Greeting Cards: An Interview with Snežana Pupović
Have you ever wondered what it's like working for a greeting card company? It's not by chance that most greeting cards & invitations in the world are so endearing. The artists behind these designs need to have creative minds and big hearts to be able to touch so many people. Snežana Pupović, the in-house designer for Greetings Island, is a shining example of the type of people who work in the greeting card industry.
Keep reading to learn more about her interesting life as a multi-talented artist.
What's your favorite part about working as the in-house designer for Greetings Island?
My favorite part about working for Greetings Island is everything. 🙂 It's so easy to work with them because they are great at cooperating with their team.
One of the biggest reasons why I love this job is because I'm always encouraged to try something new. I can draw using any style while also experimenting with clean, minimalistic designs. The freedom is good because it challenges me to keep learning as an artist.
Your art is very diverse! Do you have any favorite types of cards or designs that you like to make?
No, that's the best part about designing cards. If you draw a lot, you only have a little time to rest. The same goes for designing cards that only use typography and graphic elements. A nice card is nice no matter what. As long as my final products are beautiful, I'm happy working with any type of style.
From my research, I saw that you like to garden. Does gardening help inspire your art?
Yes, I love to spend time in my garden. I'm not sure if it inspires me, but it's possible! However, I am definitely sure it helps me rest my mind. Picking and cooking ingredients from my garden makes me really happy.
You have a beautiful family, too! Do you teach your son how to make art? Is he interested in your work?
Thank you. 🙂
For now, he's not interested in spending his time drawing, but maybe in the future. I think it's important to let him choose whatever he wants to do. For example, if he likes sports more than art or something else, it doesn't matter to me. As long as he always loves what he's doing, that's all I care about.
You've also designed some awesome clothes and accessories. What's your favorite thing about making wearable art?
I got my first idea about creating wearable art when I was studying at the Academy of Fine Arts. Once I imagined it, I worked hard to make it a reality.
After several meetings with a company that could do the sewing and printing, I realized that the fit wasn't right. I ended up choosing another company that could sew for me and I would do the printing at home.
However, after my first collection, I thought it would be best to put that project on hold. I learned that it was too much effort to be worth the payoff.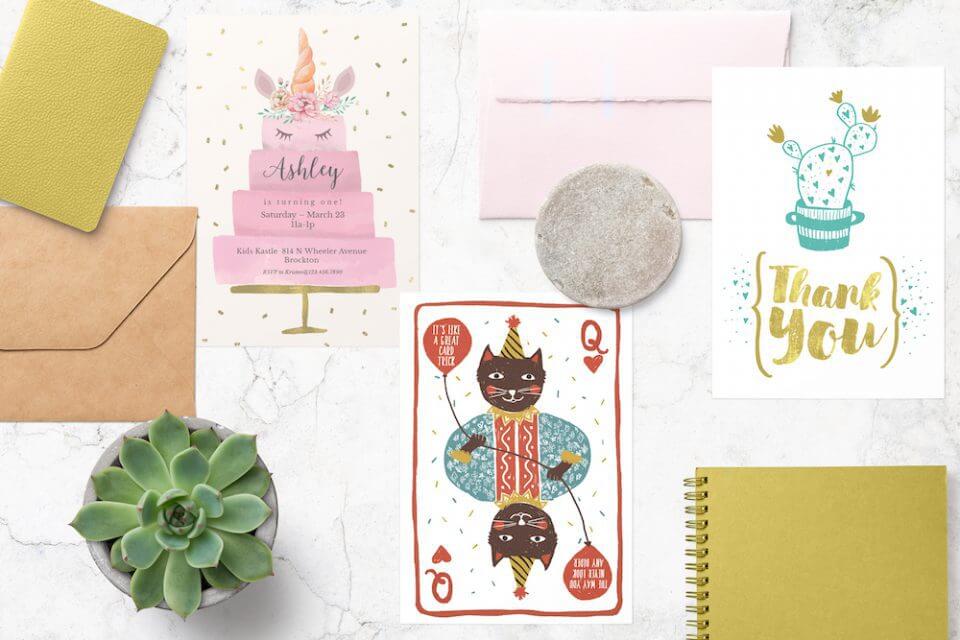 When did you start making art? How did you discover your talent could become a career?
I discovered my talent somewhere around preschool and kindergarten age. I spent a lot of my time in class drawing.
My mom enjoyed painting and she's the one who taught me when I was child. After primary school, I went to an art high school. After that, I continued my education at the Academy of Fine Arts. I graduated with a specialty in graphic design.
I love your abstract designs. Do you have more fun creating abstract or more realistic artwork and why?
In design, I love doing both, but when I want to draw, I prefer being more realistic. I don't have a good explanation for it other than that's simply my sensibility!
Do you have any favorite artists who inspire your work (this could mean painters or any other artists like musicians or writers, etc.)?
A lot of artists have inspired me throughout my life. I find that my inspirations are always changing greatly over the years.
Music will always be a major source of inspiration for me. I truly love the artform!
Some of my favorite musicians and bands include Radiohead, Moderat, Sigur Ros, Daughter, Rhye, Jamie Isaac, Marvin Gaye, and Curtis Mayfield, to name a few. I'm also IN LOVE with disco, soul, and funk music. It's an amazing sound!
"Back Stabbers" by The O'Jays is a great hit. It always makes me smile whenever I hear it. 🙂
What's the most challenging part about being an artist and graphic designer? What's the best part?
Working from home is the hardest and best part at the same time. I love working from home, but sometimes I need to go somewhere else to change the pace. Besides that, everything else is perfect!
---
Want to Know More about Snežana?
Working for a greeting card company sure has a lot of fun perks! If you loved this interview with Greetings Island's in-house designer, be sure to follow her on Instagram @snep_snezana. You should also check out her behance profile to see her latest designs.

Photos by Ana Kasćelan