18 Ways to Express Love & Gratitude From Afar
Did you know that the average person will move around 12 times in their life? Some people would argue that getting settled into a new place is the hardest part of moving, but for many, keeping old friends and making new ones pose a much bigger challenge.
Whether you're in a long-distance relationship with your partner, family members, or friends, being separated from your loved ones feels like a piece of your heart is missing. Keep reading to learn 18 ways you can express love and gratitude from afar so they always know how special they are.
1. Send a Personalized Card
Did your parents ever teach you to send out thank you cards for everything? Although you may have disliked doing this when you were younger, the gesture is even more valuable as an adult. Instead of sending a text or an email, creating a personalized thank you card will show how deeply you appreciate someone.
Do you have a hard time finding the right words to express how you feel? This guide on writing thank you cards can make the process much easier.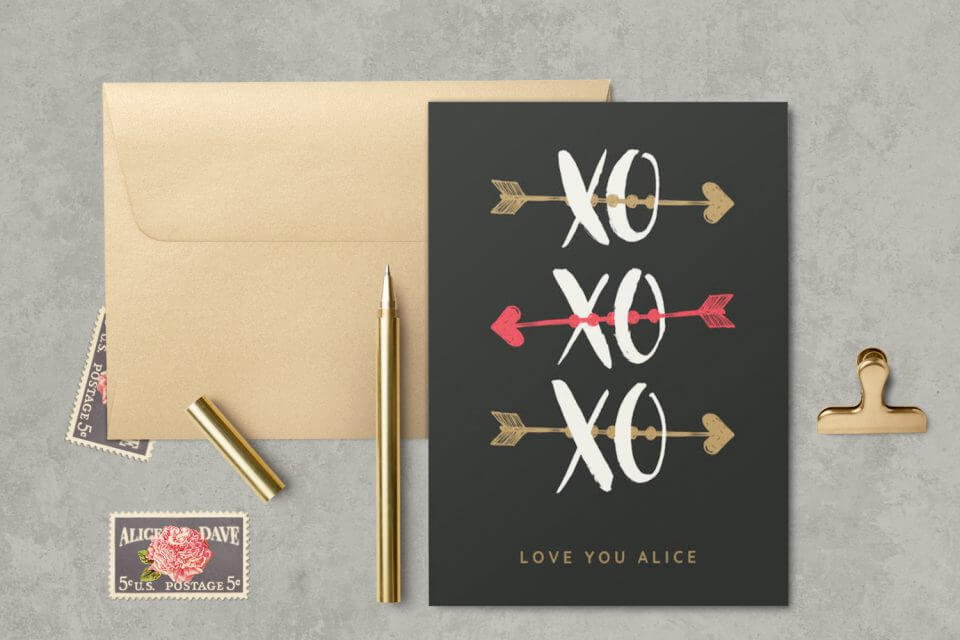 If you want to send a card just to remind someone that you care, these sweet designs are the perfect way to express your affection. For special occasions, you can also design your own card for Valentine's Day or your anniversary.
2. Get a Gift Card to the Best Restaurant in Town
Thanks to online review platforms like TripAdvisor and Google, you can find the best restaurants in a town that's one state away or halfway around the world. A great way to show someone your appreciation is by treating them to some of the finest food where they live. Since you can't take them out yourself, a gift card is the next best thing.
It's important to keep your loved one's tastes in mind. Lots of people think that that the best and the most expensive are the same thing. Your gift card could be from a place they rave about or one that serves some of their favorite types of foods. Since price ranges can vary, do your best to send a gift card that will allow them to bring a guest so that they can enjoy drinks, a main course, and an appetizer or dessert.
3. Sign Them Up for a Fun Subscription Service
If you want to send a gift that keeps on giving, you can't go wrong with signing your loved one up for a subscription service. This could be as simple as buying them a streaming service like Netflix or Spotify, assuming they don't already have a membership. An even more exciting gift option is a subscription box that gets delivered to their door each month.
If you've never received a subscription box before, there are hundreds of different services that cater to every unique taste. Some examples of boxes that get sent out each month include snacks from around the world, eclectic wines, fitness gear, self-care kits, pet goodies, and personal stylist clothes. You can look at more subscription boxes to find the perfect match.
4. Get in Touch With a Local Florist
There are national and international flower services that can help you send flowers to loved ones, but the results can be mixed. This is why it's better to cut out the middleman by contacting florists near your loved one yourself. Once you're in touch, you can discuss prices, available plant arrangements, and delivery options.
Although flower services are convenient, putting in the extra effort to work directly with the florist will lead to a much more personalized and thoughtful gift. You can surprise your loved one at work or brighten up their home by having it sent to their door.
5. Host a Virtual Party in Their Honor
One of the hardest parts of growing up is watching your friends and family scatter across the world. If you're unable to plan frequent reunions, hosting a virtual party is the next best thing. Whether you want to celebrate an important milestone in your loved one's life or plan a gathering just to make them smile, they're sure to appreciate your efforts.
If you've never planned a virtual party, it's a lot easier to manage than an in-person event. Your guests are guaranteed to have a blast and enjoy each other's company, but you can make the festivities even livelier by planning games and other activities people can participate in online.
6. Do Different DIY Activities Together
Even if you can't be together in person, you can still do the same activities to feel more connected. Arts and crafts activities are always a great option because they can help both of you de-stress and you'll also have the same wonderful creations to cherish when you're done.
If you're not artistically gifted, there are plenty of easy and fun activities you can do together. Paint by numbers kits, friendship bracelets, and DIY slime are a few ideas. The best part about this activity is that you can do your arts and crafts on video chat so you can spend quality time together and show off your finished masterpieces.
If you're not in the mood to do arts and crafts, there are still plenty of other things you can do with your loved one. You could go for a walk while you chat, watch a movie, or even read your favorite stories to each other.
7. Create a Playlist of Meaningful Songs
The longer you've known someone, the more meaningful songs the two of you will share. Not only will creating a playlist memorialize your relationship, but each song can also bring back fun memories. These songs could include soundtracks from movies you've watched together, radio hits you sang along to in the car, songs that have made you laugh, and even songs that helped you get through tough times.
The best part about creating a playlist is that you can continue to add to it as time goes on. Taking the time to search through all of your memories to dig up old songs you both like will mean so much to them.
8. Send Dinner to Their House
If your loved one is a busy bee, they might not have time to cook a nice dinner at the end of a long day. Sending a restaurant gift card is always appreciated, but sometimes people want to get cozy in their pajamas and eat takeout on the couch. If your loved one has been complaining to you about work being stressful, you can delight them by telling them to relax and not cook once they get home.
Since the world is digital now, many restaurants allow us to view their entire menu and place orders online. Even if your loved one lives in a foreign country, you can still manage this by using Google Chrome's translation feature so you can understand the menu. As long as you have their address, you can spoil your loved one with a comforting night in to help them unwind.
9. Create a Care Package
Although shipping prices can be a bit ridiculous nowadays, that fee is worth it if it means being able to handpick special items for your loved one. Depending on your budget, the options can be endless for what you include in the care package.
Some great care package ideas are homemade baked goods, jewelry, stuffed animals, books, a framed photo, souvenirs, DIY spa treatments, specialty snacks, and a handwritten letter. The best care packages are those that match your loved one's personality, which means you should reflect on their interests so you can create the perfect treasure for them.
10. Make Art for Them
Nothing is more thoughtful than a handmade gift. Anyone can go out and buy something from the store, but it takes a lot of time and creativity to make your own gift. If you enjoy doing art, then you can use your talent to create a gift your loved one will hold dear forever.
Lots of things are art, which means you don't have to be a skilled painter or graphic designer. If you can play an instrument, sing, write poetry, make collages, sew, or more, you have the ability to create a gift unlike anything else they've ever received. You just have to think outside of the box first.
11. Write Down a List of Your Favorite Memories
If you have a tight budget, the good news is that there are plenty of free ways you can express love and gratitude. Time is a precious resource, so your loved one will appreciate your efforts. One of the sweetest things you can do is create a big list of your top memories that you share with this person.
It's great to include the biggest moments in your relationship, but there's something extremely special about remembering the little things too. This could include the times you ran errands together to make the chores less boring, working out together to motivate each other, or staying up all night laughing. When your loved one reads this list, they'll be overwhelmed with joy and affection.
12. Buy a Gift They Wouldn't Normally Spend Money on
Practical gifts can really brighten someone's day, but everyone deserves to be spoiled with luxury every once in a while. The key to finding the perfect fancy gift is to consider your loved one's interests. This will help you avoid getting a luxury gift that's neither practical nor wanted.
For example, if you're trying to think of great gift ideas for women, don't immediately assume she'll want to receive diamond jewelry if she normally doesn't like to accessorize. Once you know someone's interests and personality, it'll be much easier to find the best way to treat them. If someone enjoys reading, try searching their Goodreads profile to find their collection of books they'd like to read and surprise them with a fancy, rare edition that will look beautiful on their bookshelf.
13. Find Matching Clothes You Can Wear Together
Do you miss being able to hug your friend, family member, or partner? Although long distances are never easy to deal with, there are plenty of ways you can feel connected to your loved one. Wearing matching clothes is just one cute idea that will make both of you smile.
Sending your loved one a cool shirt, sweater, hat, or other apparel is a kind gesture, but this gift will become even more meaningful once they realize you own a matching pair. The two of you can even coordinate when you'll match together so you can think about each other throughout the day. Make sure you take pictures of yourselves doing fun things in your matching clothes so it can feel like you spent the day together in person.
Not sure where to find the best matching clothes and accessories? Etsy has some of the cutest selections.
14. Make a Recipe Together and Eat on Video Chat
Who says you can't share a delicious meal and good conversation with a loved one if you're far apart? Although this hangout will take some planning to pull off successfully, the two of you can choose a yummy recipe to recreate at home. You'll both have to go shopping for separate ingredients, but you can still cook together if you bring your phone or laptop into the kitchen.
Not only does having a friend to chat with make cooking less daunting, but you can also sit down and eat together once the meal is ready. You can both have a laugh comparing your plates to figure out who is the master chef in the relationship. It may not be the most conventional way to video chat, but it's fun and meaningful enough to become a regular tradition.
15. Order Goodies From a Local Bakery
There's no sweeter surprise than opening up a box to find an array of freshly-baked treats inside. If you're not a great baker or you live too far away to ship perishable goods, you can still spread the love by looking into the best local bakeries. Whether you want to send your loved one a big cake or an array of cookies and brownies, most bakeries are happy to take your order and deliver it directly to your friend.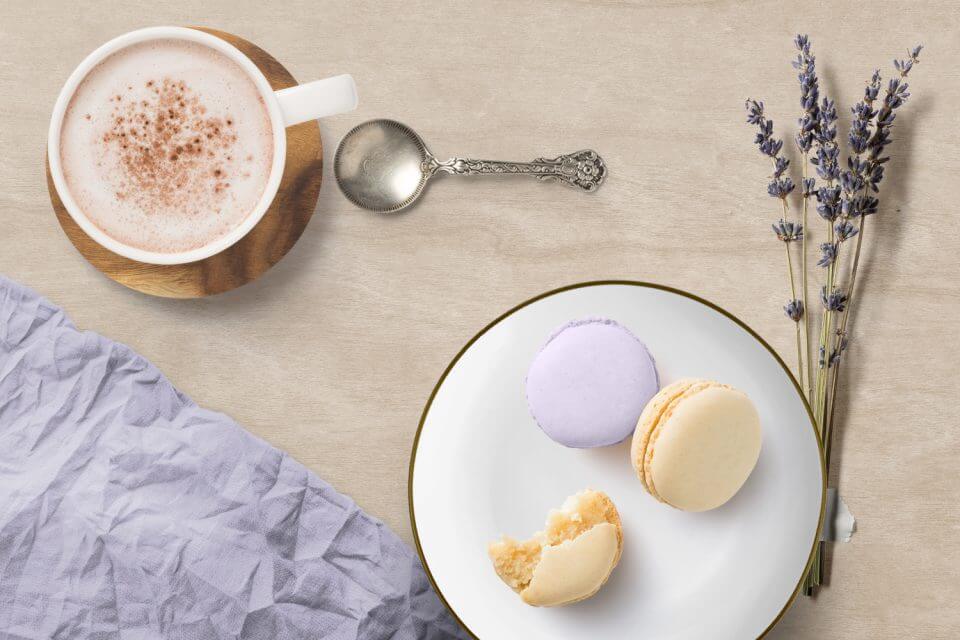 If there aren't any highly-rated bakeries close enough to deliver to your loved one, you can always try your luck placing an order with a bakery that has the ability to ship nationwide. Do be aware that shipping rates will probably be high because they'll use fast shipping services to keep the food fresh.
16. Buy a Valuable Class for Them
The digital age has never been more exciting because we have the world and all of its knowledge at our fingertips. No matter who you are, you can become an expert on any subject if you're dedicated enough. If your loved one has shown interest in a specific subject in the past, one of the most unique gifts for men and women alike is a master class on something they enjoy.
Whether it's a popular subject like nutrition and fashion or something more niche like quantum physics and bird watching, there are countless platforms that make learning fun. A great place to start your search is Udemy. If your loved one wants to take their learning into the real world, you can even research different local, in-person classes on fitness, pottery, creative writing, and so much more.
17. Curate Interesting Videos for Them to Watch
What's more relaxing than cuddling up under the blankets and watching some entertaining videos on YouTube? No matter what types of interests you have, there are hundreds if not thousands of personable YouTubers who create content you'll love.
Although watching videos is a great way to relax, finding the videos can be an annoying task. This is where you can swoop in as your loved one's hero by curating a special playlist full of videos you think they'll enjoy. From funny cat videos to unsolved mysteries and life hacks, there are tons of hidden treasures for you to discover. If you want to make your gift even more thoughtful, you can create multiple playlists for them to watch when they're sad, bored, curious, and more.
18. Buy a Cameo From Their Favorite Celebrity
One of the most unique ways you can spread love is to buy someone a Cameo from their favorite celebrity. If you've never heard of Cameo before, it's an online service that allows people to get in touch with famous singers, actors, and other well-known stars. Once you give them brief instructions on what you'd like them to say, they'll record a video for your friend.
Lots of people buy Cameos for birthdays, graduations, weddings, Christmas, and other important occasions. However, you can order a Cameo to thank a loved one for doing something kind or just to remind them how much you care about them.
---
Greetings Island Can Help You Express Love and Gratitude for Every Occasion
Figuring out how to express love and gratitude from a distance may seem challenging at first, but hopefully this list helps you stay connected with those who matter most.
If you're ready to get started, Greetings Island makes it easy to show your loved ones how much you care. Check out our beautiful selection of personalized thank you cards that you can send on any occasion. Whether you share it through social media, email it, or send it as an old-fashioned letter, your loved one is guaranteed to feel special once they receive it.