15 Wedding Anniversary Party Themes to Celebrate Your Love
Men have been courting partners in many strange ways throughout history, but nothing is quite as odd as Ancient Romans breaking a loaf of bread over a bride's head to boost her fertility.
Nowadays, most wedding goers throw rice onto the happy couples for the same reason, but this tradition can still be traced all the way back to Ancient Rome. This goes to show that humans have celebrated love in similar ways for thousands of years. If you've been lucky enough to find your perfect life partner, that's an accomplishment worth recognizing every single year.
Have you been thinking about planning a party to honor your marriage? This guide will inspire you with 15 creative wedding anniversary party themes.
1. Love Is Sweet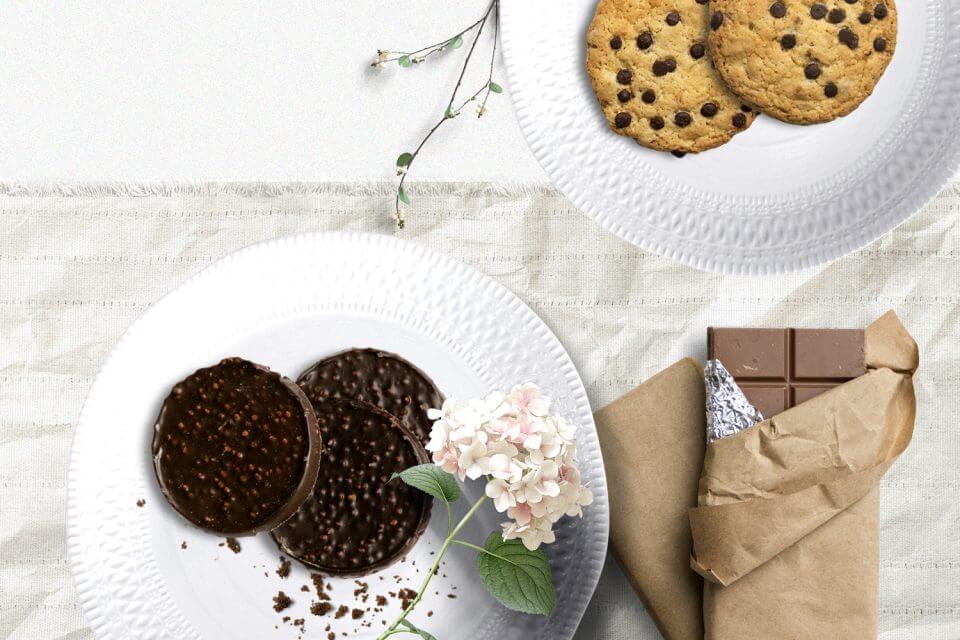 Whether you're celebrating your first anniversary or your 50th, we can all agree that love is pretty sweet. One cute party theme that you can consider is making everything literally sweet to represent your marriage. The possibilities are endless, so you can have a blast brainstorming your favorite desserts together.
Some tasty options could include fruits, cakes, donuts, pies, pastries, candies, and chocolates. You could go wacky with a Willy Wonka type of setup or more elegant with chocolate-covered strawberries and champagne.
Don't forget about sweet activities to keep your guests entertained. Silly couples can have pie-eating competitions, cookie-decorating competitions, and even a baking showdown. Some classy party activities could include chocolate sampling with a professional chocolatier or learning how to decorate cakes with a professional baker.
2. Travel in Spirit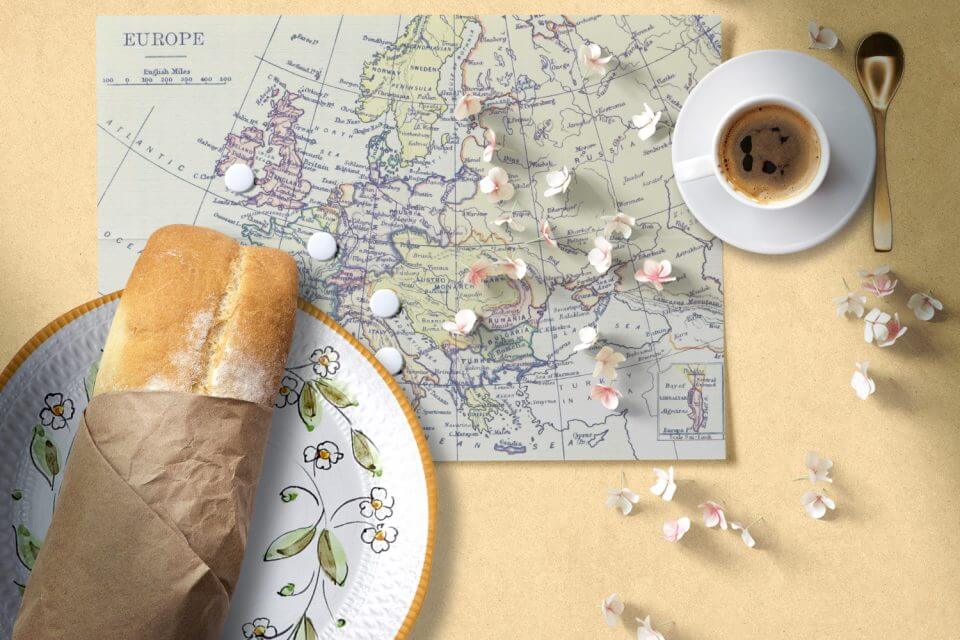 One of the most popular wedding anniversary party ideas is to travel the world. While many couples don't have the time or budget to plan a destination wedding anniversary party, who says you can't bring the world to your venue?
You could create a personalized wedding party that highlights your favorite memories from all of the places you've visited together, or you can pick a specific country or city that you love. If you're ambitious, you can plan a broader party that has different foods and activities from as many countries in the world as possible.
3. Elegant Brunch
If you and your partner love to slow down and appreciate the little things, a brunch party is the perfect theme to reflect your relationship. Whether you want to host an intimate gathering at one table in your backyard or rent out a giant venue and get catering, your party is sure to be unforgettable.
The most important part of brunch is the food and drink options. If you're tackling the menu yourselves, you can make things easier by buying some prepared baked goods at your local grocery store or bakery to boost your variety.
Setting up food stations with lots of fixings is another smart way to please every palate without spending hours in the kitchen. For example, you can create a waffle bar with waffles, whipped cream, fresh fruits, chocolate chips, powdered sugar, syrups, butter, and spreads. For a savory dish, you could set up an egg sandwich bar with a few types of eggs, breads, cheeses, and meats.
4. The Great Outdoors
If you're an outdoorsy couple, you can let nature be your decorator and throw a scenic, laid-back party outside. You could organize a bonfire, a group hike, a kayaking trip, or anything else that's related to your favorite hobbies. If you have some adventurous friends, you could even take on more extreme sports by going skydiving, rock climbing, or bungee jumping.
Since being in nature is all about simplicity, you can keep your menu basic by preparing campfire classics like hotdogs, baked beans, sandwiches, chips, fruit salad, and s'mores.
5. Honeymoon Nostalgia
Going on a honeymoon is one of the most beautiful times in a couple's life. A honeymoon is all about celebrating your journey and future. Hosting a honeymoon party is a wonderful opportunity to reflect on your new beginning and how much closer you've grown together over the years.
You don't have to fly to your honeymoon destination unless you want to have the most authentic experience. All you have to do is think back to what kinds of meals you ate, what activities and sightseeing you did, and even the clothes you wore. For example, if you honeymooned in Hawaii, you could throw a luau party with a Hawaiian shirt and lei dress code, a barbecue feast, and a hula dancing competition.
6. Retro
Do you and your partner ever feel nostalgic for a certain time in your life? Whether you miss the era when you grew up or when you first met, there are plenty of fun decades that you can bring back into the modern day. All you have to do is choose a decade you both love, then plan your anniversary party around it.
For example, if you're wild about the 70s, you and your guests can rock bell-bottom jeans, feathered hair, long dresses, halter tops, and other iconic styles. Roller skating was also huge in the 70s, so you might want to host your party at a skating rink and hire a DJ who'll play hits from ABBA, Aretha Franklin, Elton John, The Bee Gees, Fleetwood Mac, and other 70s legends.
If you're both history buffs, you could also plan a party that emulates a time from any age you two wish you could have lived through. If you're fascinated by the Victorian Era, for instance, you and your partner can dress up as a royal couple and host an elegant garden tea party.
7. Casino Night
Falling in love is taking a chance with fate and winning the best lottery if your partnership works out. If you and your spouse love the Las Vegas scene, then you can plan a thrilling casino night full of games of chance.
It's easy to set up different tables where guests can play games like blackjack, poker, roulette, and baccarat. This event could be a classy black-tie affair, or you could go flirtier with a Roaring 20s dress code. Don't forget to have a well-stocked bar, a bumping music playlist, and plenty of casino decorations with cheeky phrases like "Bet on me!" to set the mood.
8. Love Is Heavenly
Our partners are the people who make us feel most divine. If you love the aesthetic of Greek mythology, you can stretch this feeling into an entire theme that's similar to a toga party. Guests can dress in all white and gold and feel like gods and goddesses for the day.
Wine is a must, but you should also get creative with the other foods and drinks that you serve. Researching aphrodisiac foods will help you channel Aphrodite, the goddess of love, herself! Chocolate, apples, figs, vanilla, walnuts, salmon, and honey are just a few of the many foods that can help set the mood for your heavenly party.
For party activities, you should focus on getting pampered. This could include hiring a spa team that offers massages, facials, manicures, and more. You and your partner will be known as the best hosts in history!
9. My Partner Is a Catch
Couples who love to go fishing in their spare time can throw a silly party that pokes fun at the phrase "My partner is a catch!" This party could involve a fishing trip to a nearby body of water or you could keep things simple by having an intimate gathering at home with a fishing theme.
If you choose this party, you definitely don't want to miss out on the chance to have a photo booth with fishing props where you and guests can "catch" each other. The results are guaranteed to be equal parts funny and heartwarming.
To fuel the festivities, you should consider having a tapas-style buffet where guests can fill up on small seafood bites. You can get some inspiration for your menu by checking out these seafood appetizers.
10. Winter Wonderland
Do you and your partner come alive during the wintertime? If so, you can transform your venue into a winter wonderland. The best part is that you can create a wintry vibe during any season at any location.
For a cozier feeling, you should host a party where guests decorate sugar cookies while sipping on some hot chocolate. You could even head over to your local skating rink or find an ice bar that's filled with real ice to get some unique pictures taken.
11. Circus
The circus can be a place of whimsy or mystery depending on the venue and performers. There can be clowns, roasted peanuts, and adorable animals or dramatic acrobats who perform theater. With so much versatility, a circus theme could be an unforgettable way to honor your wedding anniversary.
For a lighthearted circus party, you could have a petting zoo, some fun carnival games, a face-painting station, and even a clown if you're brave! For a more mature circus party, you could go to a cirque du soleil show or hire a couple of performers to come to your venue.
12. Sailors and Mermaids
Nautical parties are all the rage nowadays, so why not add a fantasy element to spice things up and dress like sailors and mermaids? This theme could be a great opportunity to take a sunset cruise or spend a relaxing day by the pool in fun costumes.
Aside from taking incredible photos with your loved ones, there are plenty of other interesting things you can do with a nautical party. The centerpiece could be a big lifesaver with the message "Welcome Aboard" and the number of years you've been married. The best part is that your guests will be able to sign the lifesaver and write their well wishes. It's something that you and your spouse will love to look at when you want to take a walk down memory lane.
13. Game Show
A game show party could appeal to couples for two reasons. Either they love watching popular game shows during their free time together or they think it would be fun to challenge each other to a personalized game show that's about their lives to see which partner knows the other best.
In any case, a game show event is a brilliant idea that will get guests fired up for some friendly competition. You can keep things classic by playing traditional games like Jeopardy!, Family Feud, Who Wants to Be a Millionaire?, or Wheel of Fortune with standard questions that are available online. To make things more personal, you can come up with questions about yourselves and your guests to see who knows your friend group the best.
No game show party would be complete without buzzers and exciting prizes for the winners.
14. Trying New Things
The longer couples stay together, the less there is to learn about the other person. Some couples even feel like they're one person living in two bodies! One of the best ways you can add some excitement to your married life is to try new things together.
This theme is amazing for party planning because there are so many fun options to choose from. You could organize a group cooking class, take dancing lessons, visit an escape room, or explore local tourist attractions you've never seen before.
To carry on this theme, make sure the food you serve has some eclectic dishes that are new to many of your guests. It's a good idea to offer some classics for picky eaters, but most guests will be excited to take a culinary tour with their taste buds.
15. Traditional Wedding Anniversary Themes
If you're a traditional couple, then you should take some time to learn about the different themes for each year of marriage that have been celebrated throughout history. This guide on traditional anniversary gifts can give you a specific idea for your party theme.
For example, couples who have been together for 5 years would have a wood theme that could lead to an enchanted forest or lumberjack party. Couples who have been together for 20 years would have a China theme which could lead to a tea party or even a Chinese-inspired party. Couples who are lucky to be with their true love for 60 years would have a diamond theme that could lead to a party that's glittery and glamorous.
---
Have You Fallen in Love With These Wedding Anniversary Party Themes?
If you've been excited to celebrate you and your partner's beautiful marriage, these wedding anniversary party ideas will help you settle on a theme that best represents your love. No matter what you choose, your event is guaranteed to be a hit.
Are you ready to start planning your party? Greetings Island can make that task a breeze. With so many customizable anniversary invitations to choose from, you can design a stunning invitation that captures your theme and honors your ever-growing relationship.