Easy And Fun Kids' Birthday Party Decorations To Try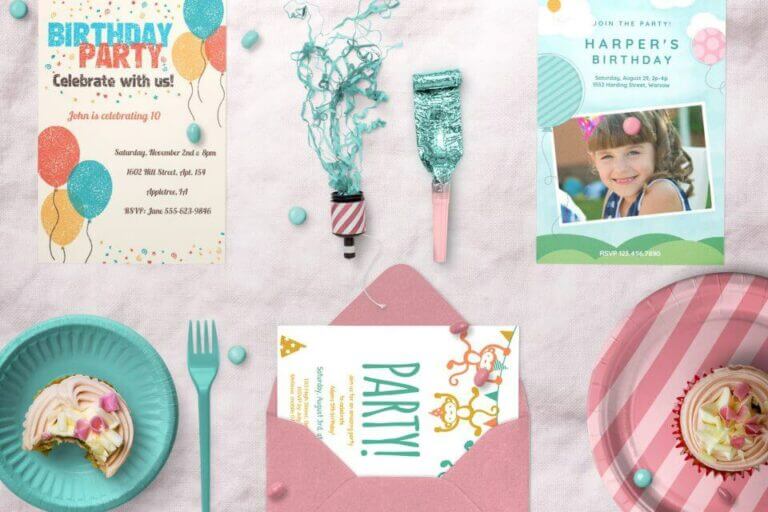 Did you know that most adults' earliest childhood memory is a birthday party?
As it turns out, cake and games have a lot more sentimental value than you may think!
Want to make sure your child has the happiest birthday memories? Read on to learn about 12 must-have decorations that can take your birthday parties to the next level.
1. Custom Banner
Nothing catches the eye more than a giant banner that sweeps across the room. If you want to make your son or daughter feel special, you should hang a happy birthday banner that also includes their name and age.
You can buy lettering and arrange the message yourself as an easy way to make a custom banner. You could get artistic with paint and a blank banner. This method gives you the freedom to use your child's favorite colors, animals, and other drawings they love.
2. Dressed-Up Balloons
Balloons are fun as is, but you can take your birthday balloons to the next level with a few great craft ideas. These crafts work best on standard, light-colored balloons with no text.
Girls would love balloons filled with confetti and glitter. To do this, pour your materials into an uninflated balloon then carefully blow it up. With helium, they can add some magic to the air. With air, they can decorate the floors and be used as a volleyball to play with throughout the party.
You could also experiment with paints on the outside of a balloon. If your son wants to have a mad scientist party, try dipping the bottom of a white balloon in some "radioactive" green paint and tip it up so some of the paint drips down the sides. The final product will look slimy and delightfully disgusting!
Another idea is to draw faces and dress the balloons in funny costumes. These balloons are best shown off when filled with helium. Fill your balloons and use sharpie to draw fun characters, animals, patterns, and more. If you decide to make a person, you can tape fake mustaches or other accessories along with some lightweight doll clothing on the balloons.
3. Festive Tablecloth
Tablecloths are great for elevating the party mood, but they also make cleanup a breeze. Whenever you gather a bunch of kids in one room, messes are bound to happen. Once the party is over, all you have to do is crumple up the tablecloth to reveal your beautiful, clean table.
The good news is that there are hundreds of tablecloth designs suitable for any kind of party. If you're throwing an emoji birthday party, the kids will get a kick out of eating on top of their favorite faces.
A zoo birthday party would be much better with a tablecloth that features the most popular animals. If you want to keep the kids busy while you cut the cake, you can challenge them to find the most animals!
4. Centerpiece Cake
The best part about cake is eating it. However, if it has a lot of cool decorations on it and doesn't require refrigeration, why not show it off as a centerpiece? Not only will it add to the atmosphere, but it can also get the kids excited about when they'll finally be able to enjoy a slice.
Centerpiece cakes are easy to make or buy if the birthday party is themed. For example, a sports party could have a cake designed like a field or ball. No princess birthday party would be complete without a regal cake. To make a princess cake, you can stick a beautiful doll inside the center of a tiered cake and decorate with frosting so the cake looks like her ballgown. The opportunities to get creative are endless! To get started, try one of these 41 easy birthday cake ideas.
5. Inviting Snack and Drink Bar
Just like a cake, most people will focus on eating instead of looking. However, everyone starts every meal by eating with their eyes first. Creating an enticing snack and drink spread can make a huge difference in a party's success.
If your party has no theme, you can't go wrong with setting out the most popular kids' snacks and beverages like chips, popcorn, candy, and soda. If your party is themed, snacks are another opportunity to help continue the theme.
For example, a unicorn party should have unicorn bark and other colorful foods. Check out these unicorn recipes for some menu inspiration.
6. Fun Party Hats
Lots of kids love dressing up. Party hats are an easy and inexpensive accessory that can make the party feel more authentic.
If you're throwing a mermaid bash, you can use green tissue paper to make seaweed or mermaid tail hats. You could even apply a thin coat of glue and dip the hats in yellow-brown caster or turbinado sugar to make sandy beach hats.
Not the artsy type? That's okay. You can always buy party hats that are already full of exciting prints, characters, and colors.
7. Lights, Camera, Action!
When you're preparing for a birthday party, lighting may be the last thing on your mind. However, lights can have a big influence on people's moods. Make sure your party atmosphere is well lit and cheery.
If your daughter wants to host a tea party, you can take notes from Beauty and the Beast by lighting the room with candles and a chandelier.
If your son wants a magical birthday party, you can attach witches and wizards to your ceiling fan blades and turn the fan on the lowest setting. Not only does this amplify the theme, but it creates exciting visuals as the characters fly around the room.
8. A Hands-On Mural
Creating a mural is a great idea for any birthday party because it serves two purposes: it decorates the room and it's a fun activity for the kids.
After all of the guests have arrived, you can head outside where things are allowed to get a little messy and hand them some paint, brushes, and markers. All of your child's friends can create their own art, sign their name, and write a nice message for the birthday boy or girl.
This can create the perfect backdrop for party photos, too! If you have storage space, you could save these sentimental paintings for your child to look back on once they're older. Gifts can be forgotten, but handmade art from all of their best friends is something they will cherish forever.
9. Paper Crafts
Don't want to spend a lot on filling your house with party decorations? With a little bit of time and creativity, you can make tons of beautiful paper crafts fit for any party theme!
With a few simple materials, you can make flowers, colorful chains, streamers, mobiles, and so many more captivating decorations. Want to know how to get started? Check out these 12 DIY paper crafts to liven up your party décor.
If your child and their friends are artistic, they might want to join in on the fun, too! Make enough crafts to fill your home because they can also serve as an example as a finished product. You can sit down and teach the kids each step to create their own decorations.
Not only is this a great activity to include in your party schedule, but each guest can bring their creations home to decorate their bedroom.
10. Inflatable Friends
When it comes to children's birthday parties, the more the merrier!
However, most parents aren't too keen on the idea of having dozens of kids filled with sugar running around their house. If you want to add more friendly faces in the room, you can accomplish this by buying some inflatable party supplies.
If your party is related to the zoo, jungle, or forest, you can buy inflatable animals that represent your theme. Circus birthdays can have inflatable clowns, elephants, and other interesting characters you'd also find there.
If you don't have a theme, you can still find other fun inflatable objects like instruments or sports gear to help get the party started.
11. Party Props
Birthday party props can add another layer of excitement to your festivities. Girls and boys love wearing costumes, so why not set up a box or closet full of different outfits, wigs, and accessories?
The kids can play dress up and do whatever they want in their new clothes. They can act out a play, pretend they're rock stars, or participate in other planned party activities while behaving as their new persona. This step is a simple way to decorate your party since you're letting the kids do all the modeling!
The best part is the gold mine of photos and videos you'll be able to take when the kids are having an absolute blast in their silly costumes.
12. Magical Goodie Bags
Every children's birthday party should have party favors as a way to bring some of the magic home. The good news is that you don't have to spend a fortune on extravagant gifts. As long as the goodie bags look exciting, the kids will be happy with inexpensive toys and candy.
If you want to spark the guests' curiosity, you can package their treats in brown paper bags and draw a big question mark on the front. If you leave them sitting out somewhere busy, the kids will go crazy trying to guess what's inside.
If you have an eye for design, there's nothing wrong with packaging party favors in a way that shows off the contents. If the goodies are colorful and complement each other, it can be nice to package them in cellophane bags or open baskets.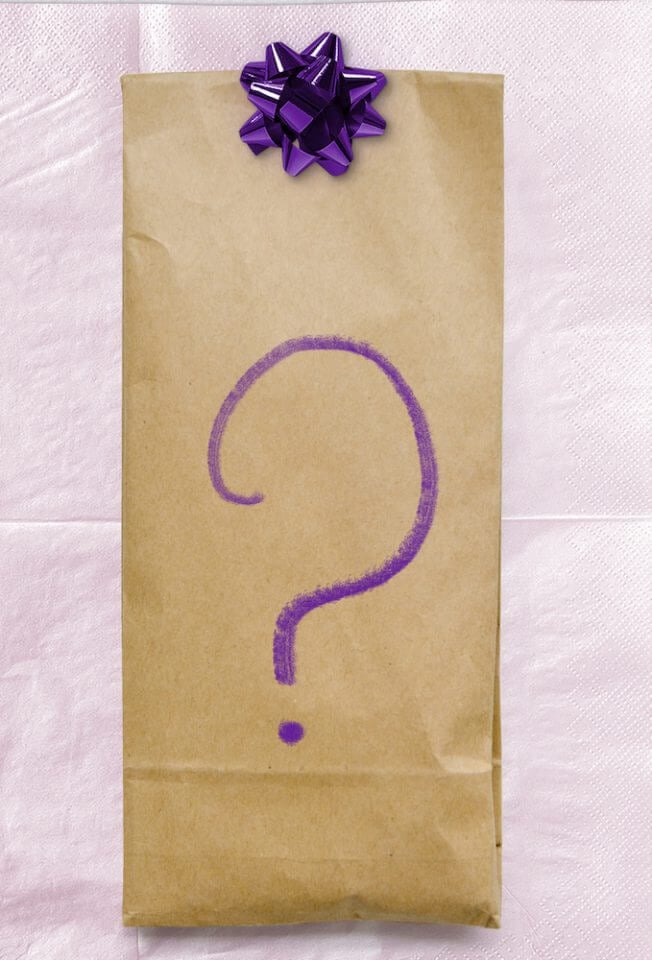 ---
Ready to Make the Perfect Birthday Party Invitations?
Now that you know the most important kids' birthday party decorations, you can start planning your child's dream party.
Before your child's special day can begin, you need to send out invitations. If you want to create memorable, custom invitations, Greetings Island's has an incredible selection of cards for any theme or occasion. Browse our collection to find your perfect birthday party invitations template.
Once you're finished writing your text, playing with designs and colors, and adding your favorite photos, you have lots of options for sending the invitations.
Stay traditional by printing the invitations from home or in a professional shop and send them through the post office. If you're tech-savvy, you can email them with convenient online RSVP services or save the invitations as high-quality images to share on social media or texting apps.