20 Father's Day Ideas to Make Dad Feel Special
Moms may carry us for 9 months, but did you know that babies' most common first word is dada or another variation of dad?
Fathers are friends, teachers, supporters, and role models all at once. If you want to express your gratitude and love for your father, Father's Day is the perfect opportunity.

Want to know how to make your dad feel like a king on his special day? Keep reading to learn about 20 Father's Day ideas for gifts and activities.
Father's Day Ideas for Activities
Gifts are always a great way to show you care, but nothing is more special than spending quality time with your dad. If you live nearby or have the resources to travel, then your company is the best gift you could give him.
Need some fun ideas on what you can do together? Keep reading for 10 activities that will make this Father's Day the most memorable one yet.
1. Go Ziplining
Does your dad love a good adventure? If so, he'll get an incredible adrenaline rush ziplining. Not only is this activity exciting, but you'll also be able to take in some stunning views of the surrounding nature.
When he's zooming through the forest, he'll feel like he's on top of the world. This is an experience neither one of you will want to forget. Remember to bring a camera so you can capture all of the playful screaming, cheering, and other special moments.
2. Have a Pizza and Video Game Bash
If you have a laid-back, fun dad, then you should treat him to a lazy Father's Day full of pizza and video games. For extra comfort, you can even hang out in your pajamas. This is sure to stir up some childhood nostalgia.
No matter what you decide to play, you'll get a kick out of seeing his competitive side. Don't forget to throw in a few games where you can work together as a team, too! You can introduce him to the best games on the market now or he can school you in some retro video games from his childhood.
Don't have a cool gaming setup? That shouldn't stop you! Feel free to move your party to a nearby arcade.
3. Do His Chores While He Gets a Massage
Dads always seem to have a list of chores that never ends. When you were a kid, he probably spent a lot of time cleaning up after your messes. In order to repay the favor, you should tackle some of his chores.
To make him feel even more spoiled, you should send him off to get a professional massage. This gift is even sweeter if you get the work done while he's gone. When he comes home, he'll be surprised that he gets to relax even longer.
Since you should spend some time together on Father's Day, you should do something fun once you finish his chores. Go out for a walk, grab a bite to eat, or catch a movie together. Since it's his day, ask him what he'd like to do, then make it happen.
4. Go on a Road Trip
Did you take a lot of family vacations as a kid? If you did, your dad probably did most of the driving. On this Father's Day, you can let dad ride shotgun while you take him somewhere exciting.
The best part about road trips is that they can be as long as you want. If you're short on time, you can make it a day trip and stick to nearby cities, but if you want to treat him to a proper vacation, you can plan something more extensive.
You can even cater the road trip to all of his hobbies. If he's a history buff, you could create an itinerary that includes stops at the best museums around. If he loves ice cream, you can visit all of the top-rated shops along the way.
5. Buy Tickets to His Favorite Event
Does your dad love watching baseball games or wrestling matches on TV? If he has a favorite sport, you should take him to an event for Father's Day. Everyone knows that the action is much more exciting when it's happening right in front of you.
Is he more into the arts? You can also look into nearby concerts and other types of performances that are happening around Father's Day. If you're lucky, his favorite band will be on tour when it's time to celebrate.
6. Play Like Kids
Life is full of good memories. Some of the best times of our lives happen when we're children. When men become fathers, they have the chance to experience childhood all over again by playing with their kids.
Even though you're older now, that doesn't mean the fun has to stop. A silly Father's Day idea is to do all of the things you both loved most when you were young.
This could mean that you spend the morning watching cartoons in your pajamas while you eat cereal. At lunchtime, you could pack some sandwiches, head over to the park, and build up an appetite by playing catch. End the day with ice cream sundaes and a funny movie.
7. Go on a Food Tour
Is your dad a self-proclaimed foodie? No activity would be better than taking him out on a food tour of the best local restaurants. Walking tours are a great way to explore the city and get your stomachs growling.
If your dad already knows his area well, take him a few towns over to explore a new environment. If he's more into craft beers or wine, you could take him on a drinking tour as well. With so many creative food and drink options, you'll have full bellies and hearts by the end of the tour. It's always fun to try new things, but the event will be even more special because of all the quality time you get to spend together.
8. Drive a Race Car
What could be more exciting than driving a race car? The good news is that you don't have to be a professional in order to sit behind the wheel. There are plenty of companies across the world that offer this unique experience.
If you can't find a race car company in a city near you, you could also drive some go-karts. Although they're not as fast, everyone always has a good time racing them around the track. This will definitely make you two feel like kids again.
9. Surprise Him with an Adventure
Dads are full of fun surprises. That's why they're one of our best friends our whole lives. This Father's Day, you can reverse the roles and give your dad a surprise.
Think back on his life and try to remember every cool thing he's ever done. If you can come up with an activity he's never done before, now is the perfect time to do it together.
The activity can be tame or as wild as he can manage. Whether it's enjoying a hot air balloon ride or taking a painting class together, he'll appreciate having the opportunity to try something new with you.
10. Pack a Picnic and Go Kayaking
If your dad likes to recharge in nature, then you should spend Father's Day in the great outdoors. One of the most relaxing activities you can do is kayaking. You can explore the lake or river you're on at your own pace while taking in the beautiful surroundings.
Does your dad like to fish? Don't forget to pack some fishing gear, too. Once your arms are tired of rowing, you can relax and cast out your line right from your kayak.
In order to make the most of your day together, you should also pack a picnic. This will give you enough energy to keep the fun going for hours. If you're not much of a cook, there are plenty of premade sandwiches and snacks you can grab at the grocery store beforehand.
Father's Day Ideas for Gifts
Dads give so much to us our whole lives. How can we find a gift that encapsulates our appreciation?
The trick to finding the right gift is to think about who your dad is. It's not about the size or price of the gift, but the thought behind it.
Need some inspiration? Here are 10 unique gift ideas that your dad is sure to enjoy.
1. A Heartfelt Card and Gift Certificate
Store-bought cards and Visa gift cards are pretty underwhelming gifts. Most people buy them as a last resort for someone they don't know well. However, they can actually be incredible gifts if you put more energy into personalizing them.
First, make him one of these free, customizable Father's Day cards. You can choose from dozens of themes, upload your own photos, and write a heartfelt message. When he looks at the final product, he'll have the biggest smile on his face.
Next, think about his hobbies and personality. Does he have a favorite restaurant or store? If you get him a gift card he'll have fun using, then it's a successful gift.
2. A Fitness Subscription or Membership
Has your dad ever expressed any interest in trying a new activity like golfing or kickboxing? Father's Day is a great time to help him explore new hobbies.
You can purchase classes for him at a local studio or buy him a membership at a new club or gym. Groupon is a helpful resource that allows you to buy bundle deals at a discounted price.
If you live nearby, you should join him when he decides to go. You may find a new hobby you can bond over. When you have a fitness buddy, you're more likely to stick to your exercise regimen and stay in shape.
3. A Personalized Cutting Board and Knife Set
Does your dad know his way around the kitchen? If so, every chef can always use a new knife set.
Knives are one of the most important cooking tools. High-quality knives can decrease prep time and help produce uniform cuts. With proper care, they can last a long time, which means it's definitely worth the investment.
A nice addition to new knives is a personalized cutting board. Online stores like Etsy are a fantastic spot to find custom gifts for any occasion. Every time your dad cooks, he'll be reminded of how happy he is to be your dad.
4. A Portable Hammock
Is your dad always outdoors? If so, then his life will be so much better with a portable hammock. Most portable hammocks are lightweight, which means he'll have no trouble carrying it wherever he goes.
Whether he's lounging in the backyard or hiking a mountain, he'll love being able to relax anywhere. A hammock is also a nice way to remind your dad to slow down and enjoy the moment. He can take a nap, read a good book, or enjoy the sounds of nature while he swings in the breeze.
5. A Custom Whiskey Barrel Kit
Does your dad enjoy unwinding with a strong drink? The perfect gift for him would be a custom whiskey barrel kit. Not only do they look stunning, but he'll be able to have fun creating unique concoctions.
Don't forget to buy him a few different types of whiskeys to experiment with. Once he opens your gift, he'll be so excited to start using it. The next time you visit, you can sample his latest creation.
6. A Handmade Sports Quilt
If your dad is a big sports fan, then he'll get a kick out of a handmade sports quilt. The great part about this gift is you can choose what to include in it. One option you could do is make a quilt out of t-shirts from his favorite professional teams and players.
If you have a bunch of t-shirts from the sports you played as a kid, you could recycle them into a quilt full of fond memories. This is a special gift if he often attended your games.
The good news is that it's easy to make a t-shirt quilt. No matter what you decide to include in it, he'll love hanging it on his wall or bundling up with it on the couch.
7. The Ultimate Grooming Kit
If you want to help your dad look sharp, then upgrade his grooming supplies with a high-quality kit. One convenient option is to sign him up for a subscription service like Dollar Shave Club so that he can get supplies delivered at his door every month. Another option is to build your own gift basket full of goodies catered to his specific tastes.
Some different kinds of grooming tools you should consider for your kit are as follows:
Razor(s)
Shaving cream
Aftershave cream
Scissors
Beard oil
An electric trimmer
A comb or brush
Deodorant
Cologne
A toiletry bag
It may seem like a simple gift, but there are plenty of luxury grooming items that can make people feel like a million bucks. When your dad opens this gift, he's sure to have a big smile on his face. Sometimes the best gifts are ones you know you can use every day.
8. A Smart Thermostat
One funny stereotype about dads is that all of them get upset if their kids touch the thermostat. Did your dad do this, too? Now that you're an adult, a hilarious way you could tease him is by getting him a smart thermostat.
Not only will this make him laugh as he reminisces about your childhood years, but it's also a really useful gift. Whenever your dad leaves the house for an extended period of time, his thermostat will shut off. When he's on his way home, the thermostat will turn back on and get the house back to a comfortable temperature.
Smart thermostat technology can cut electric bills significantly and help reduce carbon footprints. You can't go wrong with this clever gift!
9. A Culinary Subscription Box
Dads are also known for their impressive grilling skills. Want to take your dad's cooking game up a few notches? Try ordering him a tasty culinary subscription box.
Lots of services like Grill Masters Club or BBQ Box send unique goodies each month that make grilling even more enjoyable. Your dad will love trying tasty spice blends, smoked wood chips, and daring sauces and marinades. If you're lucky, you'll even be able to eat some of his inspired dishes.
10. Noise-Cancelling Headphones
If your dad is always on the go, he deserves some noise-cancelling headphones. Whether he's mowing the lawn, working out, or trying to relax, he'll be able to get good use out of the headphones every day.
Noise-cancelling headphones can also provide the best experience for listening to music. If your dad travels a lot, he'll love using his headphones to watch his favorite shows or movies. Once he hears the high-quality surround sound, he'll be hooked.
---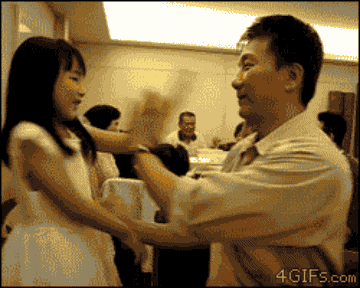 Dads Are the Best
With these 20 Father's Day ideas for gifts and activities, you'll be able to plan the most memorable day for your dad.
No matter what you decide to give or do, he'll know how much he is loved. For dads, that's the greatest gift of all.